Rhonda Michel Joins Carenet as VP of People Services
SAN ANTONIO, Texas, May 21, 2018
Seasoned HR executive brings more than 20 years of leadership experience
Carenet Healthcare Services, a leading provider of Strategic Engagement, Clinical Activation, and Advocacy and Navigation solutions, is pleased to announce Rhonda Michel has joined its leadership team as vice president of people services.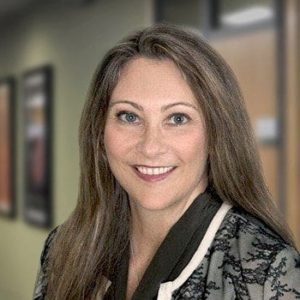 Michel will be responsible for leading all aspects of talent management with an emphasis on acquisition, change, organizational and performance management strategies, compensation, and benefits.
Michel brings more than 20 years of leadership experience in corporate business and human resources management to Carenet. Throughout her career, she has worked in a multitude of industries, including over ten years in the healthcare sector.
Before joining Carenet, Michel was a senior human resources business partner for Oasis Outsourcing, where she provided leadership in the areas of talent management and organizational development. Prior to Oasis, she led recruiting and employment at ILEX Oncology and directed benefits and compensation for PRA International. She also served as president of the Pinnacle Award-winning San Antonio chapter of the Society for Human Resources Management (SHRM).
"Rhonda's extensive experience in human resources and healthcare will be an invaluable asset to our rapidly growing company," said Carenet President Mick Mazour. "Her expertise in employee engagement will contribute greatly to the maintenance and enhancement of our award-winning culture and world-class team."
"Carenet has an amazing culture of caring and concern," added Michel. "I'm thrilled to be a part of such a passionate team of purpose-driven individuals who truly believe people are the heartbeat of the organization."
About Carenet
For nearly 30 years, Carenet Healthcare Services has been providing solutions that simplify healthcare experiences and influence millions of healthcare consumers to make better health choices. The company has a proven track record of measurably improving the quality and lowering the cost of healthcare for over 100 healthcare clients.
Award-winning solutions include Strategic Engagement, Clinical Activation, and Healthcare Advocacy and Navigation, which support ER avoidance, gaps-in-care closure, admission and readmission reduction, pharmacy-related cost savings, and more. For more information, visit www.carenethealthcare.com.

Media Contact
Skip Dampier
Carenet Healthcare Services
210-595-2016
sdampier@carenethealthcare.com
###