Carenet Appoints Chief Client Officer, Vikie Spulak
SAN ANTONIO, Texas, February 8, 2018
Veteran executive to lead client-driven growth-oriented initiatives
Carenet Healthcare Services, a leading provider of Strategic Engagement, Clinical Activation, and Advocacy and Navigation solutions, is pleased to announce the appointment of Vikie Spulak as the company's first chief client officer (CCO).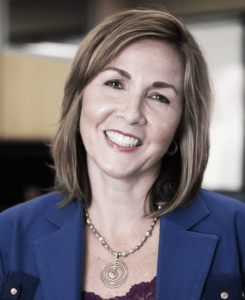 Spulak brings 22 years of client services and consumer engagement experience to her new role. For the past 12 years, she has been a member of Carenet's executive team, most recently serving as the company's chief operating officer.
As CCO, Spulak will drive growth initiatives by identifying industry needs and trends, fostering strategic partnerships, and cultivating strong, trusted relationships with top-level clients. She will lead the company in unifying all client initiatives across the organization enabling the consistent design and delivery of high-performing client-centric solutions.
"Appointing a dedicated executive-level client champion is a testament to Carenet's steadfast commitment to truly understanding our clients' needs and consistently exceeding their expectations," said Carenet President Mick Mazour. "This new position enables Vikie to funnel her vast knowledge and in-depth experience into one concentrated area, which will be invaluable to strengthening our client relationships, strategic partnerships and solutions portfolio."
"I'm excited to be laser focused on developing deeper relationships with key industry stakeholders," added Spulak. "Obtaining a thorough understanding of everyone's perspectives, needs, goals and challenges enables Carenet to craft solutions that help our clients and partners improve outcomes and differentiate themselves in today's competitive market."
About Carenet
For nearly 30 years, Carenet Healthcare Services has been providing solutions that simplify healthcare experiences and influence millions of healthcare consumers to make better health choices. The company has a proven track record of measurably improving the quality and lowering the cost of healthcare for over 100 healthcare clients.
Award-winning solutions include Strategic Engagement, Clinical Activation, and Healthcare Advocacy and Navigation, which support ER avoidance, gaps-in-care closure, admission and readmission reduction, pharmacy-related cost savings, and more. For more information, visit www.carenethealthcare.com.
Media Contact
Skip Dampier
Carenet Healthcare Services
210-595-2016
sdampier@carenethealthcare.com
###