Carenet Healthcare Services Names Frank I. Hoppe as General Counsel
SAN ANTONIO, Texas, October 3, 2017
Legal expert will help maintain high standards and achieve growth goals
Carenet Healthcare Services, a leading provider of Strategic Engagement, Clinical Activation, and Advocacy and Navigation solutions, is pleased to announce Frank I. Hoppe has joined its leadership team as general counsel.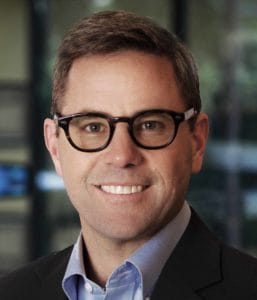 Hoppe has 21 years of experience providing legal and business guidance to communications, technology, cloud, software and service companies in outside and in-house positions. As Carenet's general counsel, he is responsible for all aspects of the company's legal endeavors.
Prior to Carenet, Hoppe was the president and founding member of Hoppe General Counsel Services. He also served as executive vice president and general counsel at Kaseya; vice president and assistant general counsel at West Corporation; and vice president of corporate development at uRoam, Inc., which was acquired by F5 Networks, Inc. In addition, he was an associate attorney at Wilson Sonsini Goodrich & Rosati and Krieg, Keller, Sloan, Reilley & Roman.
Hoppe received his Bachelor of Arts degree, with distinction, as an Echols Scholar from the University of Virginia and his Juris Doctor degree from UC Berkeley School of Law.
"Frank's rich experience in diverse legal areas and keen understanding of our business will be instrumental in helping us maintain the high standards we've established for our company," said Carenet COO Vikie Spulak. "His expertise is a great match for Carenet's aggressive growth agenda."
About Carenet
For nearly 30 years, Carenet Healthcare Services has been providing solutions that simplify healthcare experiences while influencing millions of healthcare consumers to make better health choices. The company has a proven track record of measurably improving the quality and lowering the cost of healthcare for over 100 healthcare clients.
Award-winning solutions include Strategic Engagement, Clinical Activation, and Healthcare Advocacy and Navigation, which support ER avoidance, closing gaps in care, admission and readmission reduction, pharmacy-related cost savings and more. For more information, visit www.carenethealthcare.com.
Media Contact
Lisa Policano
Carenet Healthcare Services
210-595-2034
lpolicano@carenethealthcare.com
###