Skip Dampier Joins Carenet as Vice President of Marketing
SAN ANTONIO, Texas, December 21, 2017
Senior marketing leader brings 30 years of Fortune 500 branding experience
Carenet Healthcare Services, a leading provider of Strategic Engagement, Clinical Activation, and Advocacy and Navigation solutions, is pleased to announce Skip Dampier has joined its leadership team as vice president of marketing.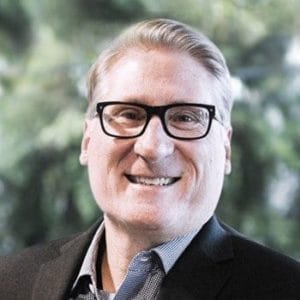 Dampier has 30 years of experience successfully driving brand growth and engagement by delivering marketing platforms that keep pace with the ever-changing demands of today's complex multi-channel environment. His expertise includes developing strategies that transform brands, building effective cross-functional teams, and harnessing consumer insights to drive business outcomes.
Dampier has held senior leadership positions at numerous award-winning organizations. Before joining Carenet, he played a significant role in the creation, growth and management of world-class brands for emerging, mid-tier and Fortune 500 companies as president of branding and marketing at ArchPoint Group. Prior to ArchPoint, he served as vice president of brand planning at BBDO-NY where he led branding and communications initiatives for the agency's largest client, AT&T.
"As we continue to evolve our solutions portfolio, I am confident that Skip's extensive experience building and marketing brands for Fortune 500 companies will enable Carenet to successfully communicate our value proposition to the healthcare organizations we serve," said Carenet President Mick Mazour.
"Carenet has an amazing and powerful brand story to tell. I feel privileged to be a part of the team that gets to define and tell this story every day," added Dampier.
About Carenet
For nearly 30 years, Carenet Healthcare Services has been providing solutions that simplify healthcare experiences and influence millions of healthcare consumers to make better health choices. The company has a proven track record of measurably improving the quality and lowering the cost of healthcare for over 100 healthcare clients.
Award-winning solutions include Strategic Engagement, Clinical Activation, and Healthcare Advocacy and Navigation, which support ER avoidance, gaps-in-care closure, admission and readmission reduction, pharmacy-related cost savings and more. For more information, visit www.carenethealthcare.com.
Media Contact
Lisa Policano
Carenet Healthcare Services
210-595-2034
lpolicano@carenethealthcare.com
###