Tom Nagle Joins Carenet as Executive Vice President of Sales and Marketing
SAN ANTONIO, Texas, August 14, 2017
Industry veteran's expertise will help accelerate company and client growth
Carenet Healthcare Services, a leading provider of Strategic Engagement, Clinical Activation, and Advocacy and Navigation solutions, is pleased to announce Tom Nagle has joined its leadership team as executive vice president of sales and marketing. Nagle is responsible for driving new revenue growth, promoting Carenet's solutions portfolio, and cultivating business relationships across the healthcare spectrum.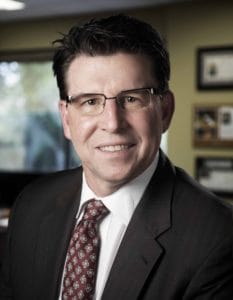 Nagle's 30 years of sales and marketing experience spans the entire healthcare continuum, including acute clinical care; managed care; home care; outsourced clinical/business services; resource and revenue stream management; and more. His areas of expertise range from sales and marketing management and national account development to consultative sales training and strategic business planning.
Before joining Carenet, Nagle had a successful 13-year career at Cognizant Corporation where he held numerous leadership positions, including vice president and managing partner, vice president of sales, and national sales director. Prior to Cognizant, he worked at WebMD Envoy (now Change Healthcare), McKesson Corporation, and other leading healthcare organizations.
"Tom's extensive healthcare knowledge combined with his in-depth consultative sales, marketing and business development experience will help Carenet achieve our vision and aggressive growth plans," said Carenet President Mick Mazour. "As we continue to develop innovative solutions that improve the cost and value of healthcare, Tom and his team will play an instrumental role in conveying to healthcare organizations that our expertise and offerings will support their business goals." 
About Carenet
For nearly 30 years, Carenet Healthcare Services has been providing solutions that simplify healthcare experiences while influencing millions of healthcare consumers to make better health choices. The company has a proven track record of measurably improving the quality and lowering the cost of healthcare for over 100 healthcare clients.
Award-winning solutions include Strategic Engagement, Clinical Activation, and Healthcare Advocacy and Navigation, which support ER avoidance, closing gaps in care, admission and readmission reduction, pharmacy-related cost savings and more. For more information, visit www.carenethealthcare.com.
Media Contact
Yvonne Daugherty
Carenet Healthcare Services
(210) 595-2016
ydaugherty@carenethealthcare.com
###