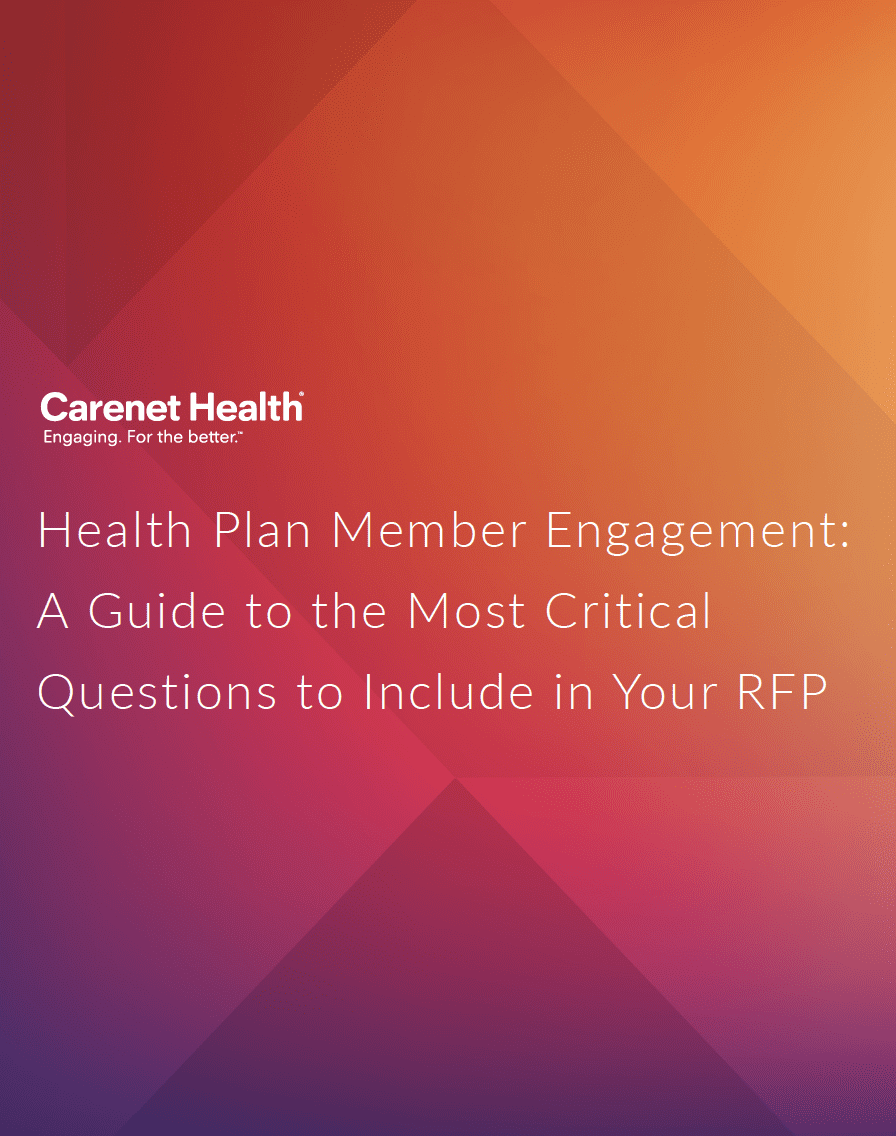 Not sure what to include in your health plan's member engagement program RFP? Our guide can help.
Healthcare engagement initiatives—from closing gaps in care to assessments and program enrollment—include many moving parts and require distinct partner capabilities. The first step to ensuring you get a strong pool of candidates is drafting an effective Request for Proposal (RFP).
Download our easy-to-use publication, Health Plan Member Engagement: A Guide to the Most Critical Questions to Include in Your RFP, for an objective collection of best practices and tips to help you gain the right information from your RFP responses. Simply complete the form below.
Complete the form below to download your Carenet Health content.
Thank you for your interest. Together, we can make consumer engagement the ultimate difference-maker in healthcare.