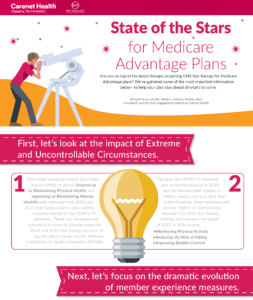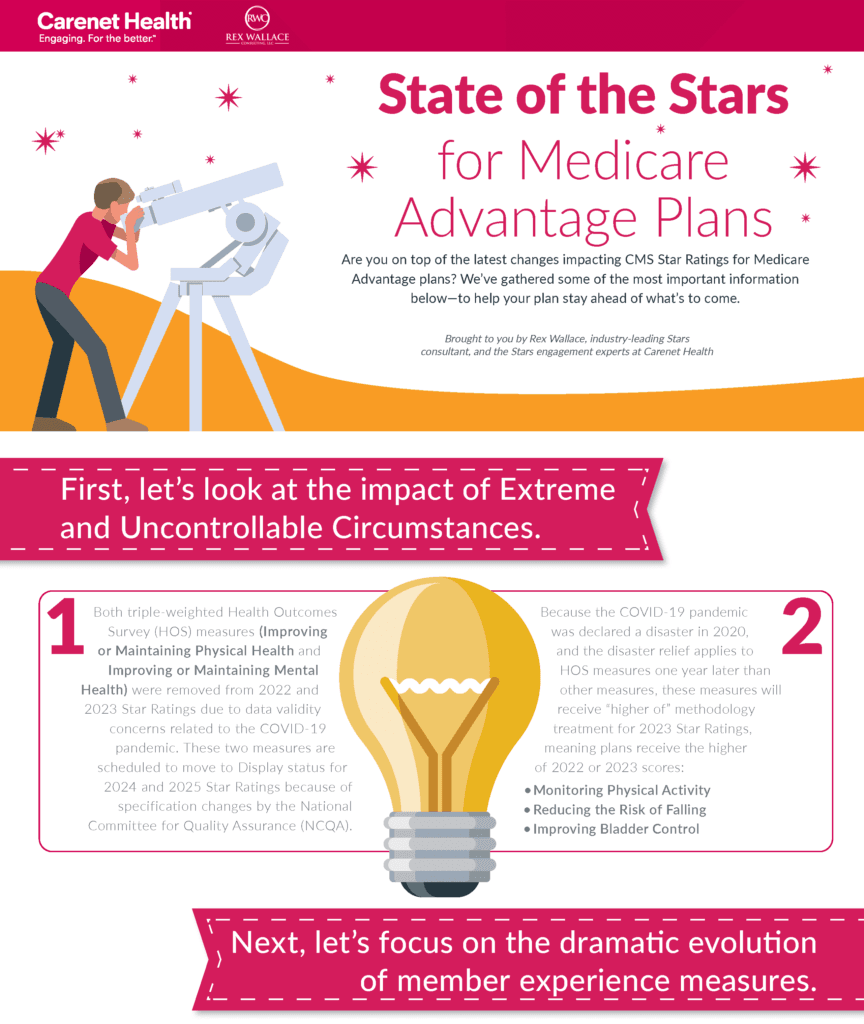 Download our infographic for Medicare Advantage and Part D plans for insight into key changes in the CMS Stars program.
In our latest Stars-related resource, we've gathered an at-a-glance look at key changes to the CMS Stars program, including:
  Key measures that are returning, retiring or being temporarily removed
  Changes in measure weights and cut-point methodologies
  How the relationship between member experience and Stars ratings is changing
  What's ahead for patient/member experience measures and weights
  Recommended areas to focus on to support Stars improvement right now
  And more
It's information every MA Part C and Part D plan needs to keep top of mind. So download, share—and keep this infographic handy as you plan for what's next.
Complete the form below to download your Carenet Health content.
Thank you for your interest. Together, we can make consumer engagement the ultimate difference-maker in healthcare.