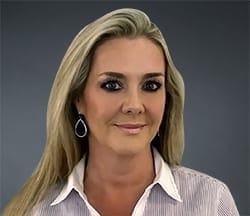 SAN ANTONIO, Texas, June 13, 2019 – Carenet Health, a leading provider of healthcare engagement, clinical support, telehealth and advocacy solutions, is pleased to announce Kelly Lewis has joined its leadership team as chief people officer (CPO).
As CPO, Lewis will provide the leadership, management and vision necessary to ensure Carenet Health continues to grow as a people-first organization. The newly created CPO role demonstrates Carenet's commitment to developing and managing world-class talent.
Lewis has 28 years of experience leading human resources organizations across multiple industries, including healthcare and financial services.
Before joining Carenet, Lewis was the chief people officer/vice president of human resources at Tandem Hospital Partners, a multi-state hospital system headquartered in Houston. In addition to opening 10 hospitals and hiring over 500 employees in seven months, she was responsible for human capital, culture, employee engagement, internal communications, organizational systems and procedure development, values leadership, and performance acceleration.
Lewis earned a Bachelor of Business Administration from Texas Christian University and a Master of Business Administration from Virginia Commonwealth University.
"I am confident Kelly's extensive experience providing insight and strategy for large-scale healthcare organizations will help Carenet achieve new levels of human capital excellence and growth," said Carenet Health President Mick Mazour. "Her proven track record of successfully impacting culture and supporting the rapid and stable growth of organizations will help ensure Carenet and our employees are poised for achieving what's next."
Lewis added that one of the primary reasons she chose to join Carenet is the organization's focus on emerging as a leader in the human capital space.
"I'm thrilled to be joining a terrific organization that delivers value in the healthcare space and am looking forward to contributing to Carenet's success," Lewis said.
###
About Carenet Health
Carenet Health's team of healthcare professionals supports more than 50 million healthcare consumers on behalf of 100+ of the nation's premier health plans, providers, health systems and Fortune 500 organizations. The company's mission is to drive market-leading consumer engagement outcomes through innovation and a proprietary Intelligent Engagement methodology. Carenet is headquartered in San Antonio, Texas. For more information, please visit carenet.health.
Media Contact
Skip Dampier, 210-595-2016
sdampier@carenethealthcare.com