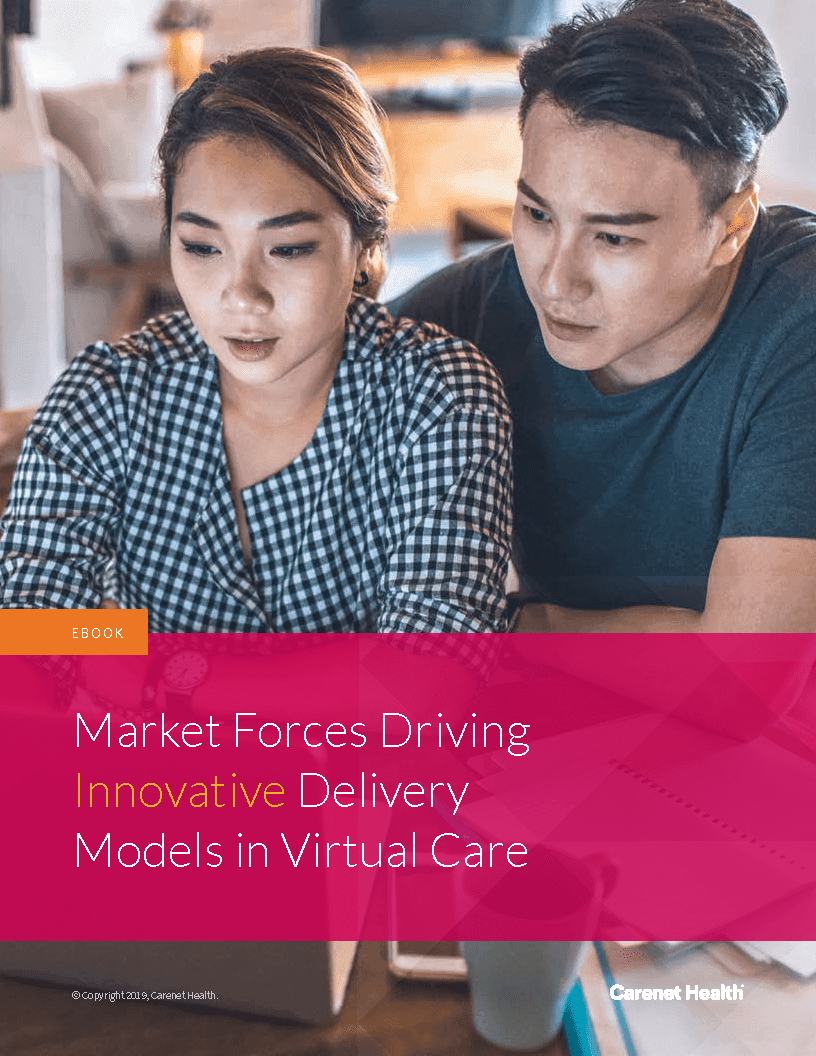 Telehealth, or virtual care, holds the promise of being a powerful tool for improving on-demand care access, healthcare consumer satisfaction and clinical outcomes—all while reducing costs.
And as consumerism in healthcare and cost pressures continue to grow, telehealth innovations are even more critical.
For a deeper dive into five market forces that are driving telehealth's coming of age, and a fresh look at why adopting new models of virtual care should be one of your organization's top priorities, download Carenet's ebook, Market Forces Driving Innovative Delivery Models in Virtual Care, by filling out the form below.
Complete the form below to download your Carenet Health content.
Thank you for your interest. Together, we can make consumer engagement the ultimate difference-maker in healthcare.