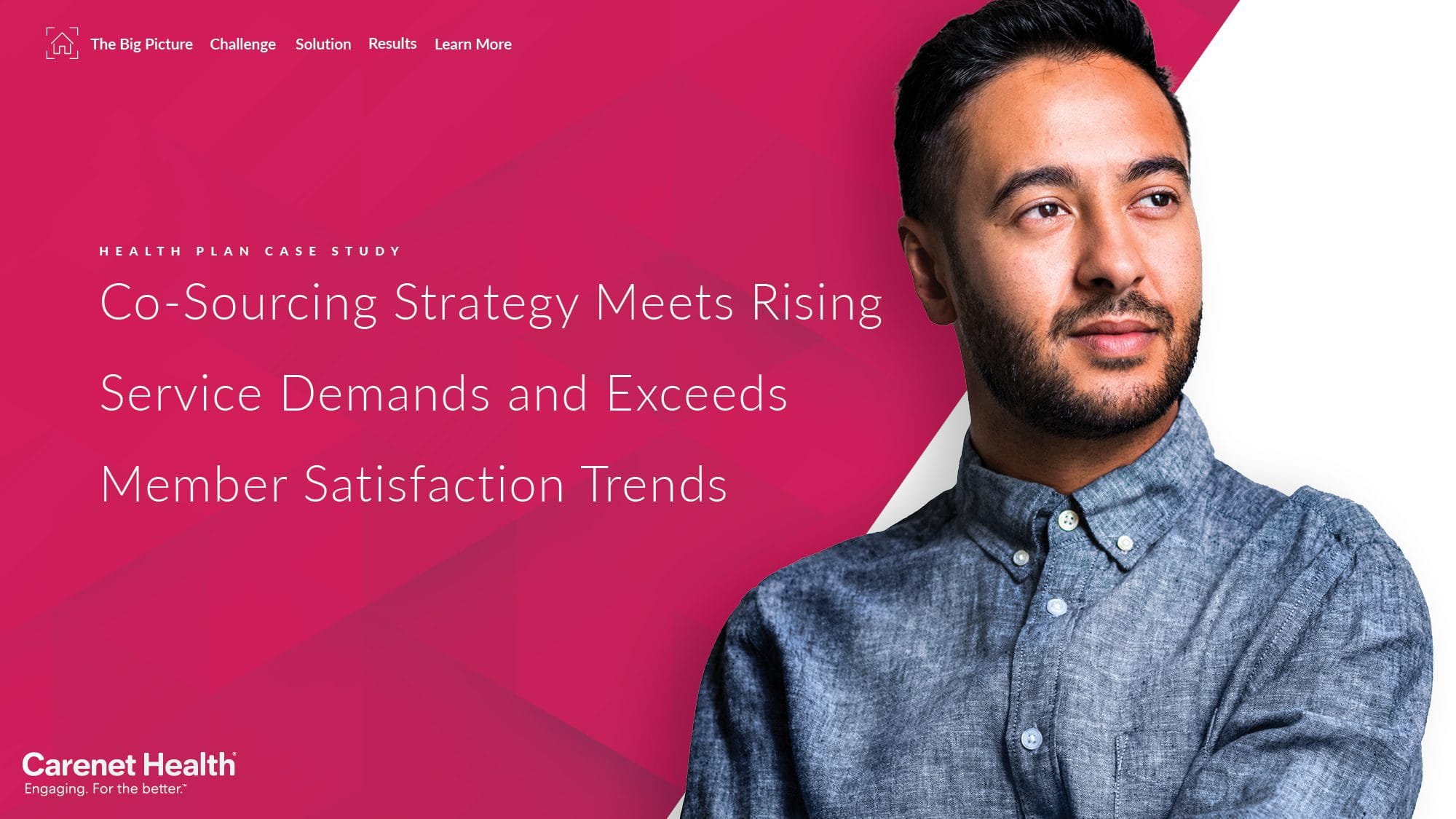 Download our case study to discover how one health plan transformed its workforce model to cost-effectively deliver member support during a period of intense growth.
A Fortune 500 health plan was focused on creating exceptional consumer experiences. But customer service staffing issues such as high turnover, increased competition in recruitment and the need to ramp up seasonally were impeding progress.
So, the plan shifted to an innovative co-sourcing approach for health plan member engagement and member services support.
If your organization is experiencing similar challenges, download the case study to learn how a new staffing model may be able to help you meet performance goals and control costs.
Complete the form below to download your Carenet Health content.
Thank you for your interest. Together, we can make consumer engagement the ultimate difference-maker in healthcare.