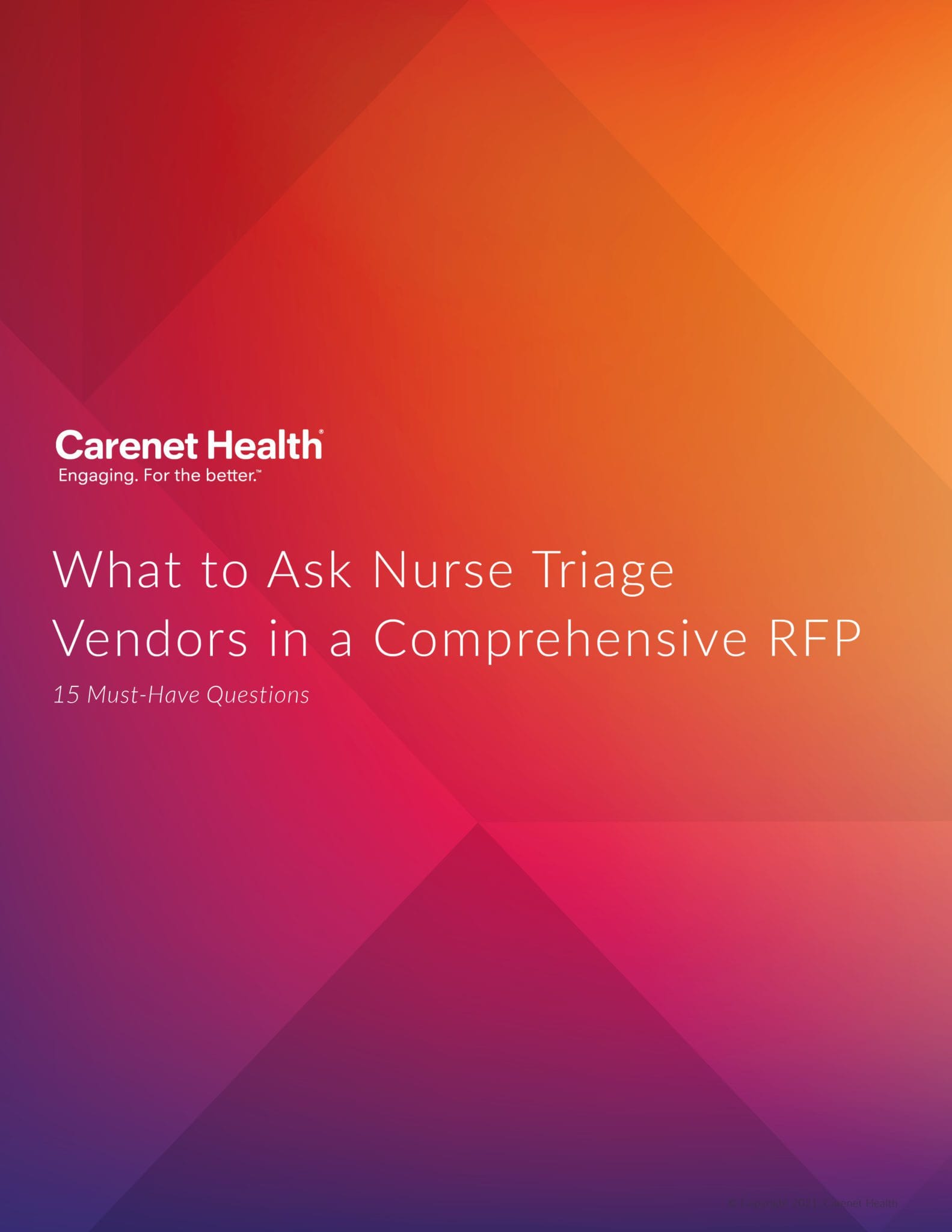 If you're crafting an RFP for nurse triage services, leverage our guide to help you refine your goals and needs—and ensure you include the most important questions for vendor comparison and decision-making.
Working with a virtual nurse triage services partner (also called a nurse advice line provider) can position your organization to tackle many of the industry's current challenges head on with telehealth and patient service excellence.
To find the just-right partner, you'll want to begin with careful planning upfront and a strong and clear request for proposal (RFP).
Get a head start by downloading our guide—including three critical strategy steps and 15 must-have questions—to inform your RFP development.
Complete the form below to download your Carenet Health content.
Thank you for your interest. Together, we can make consumer engagement the ultimate difference-maker in healthcare.