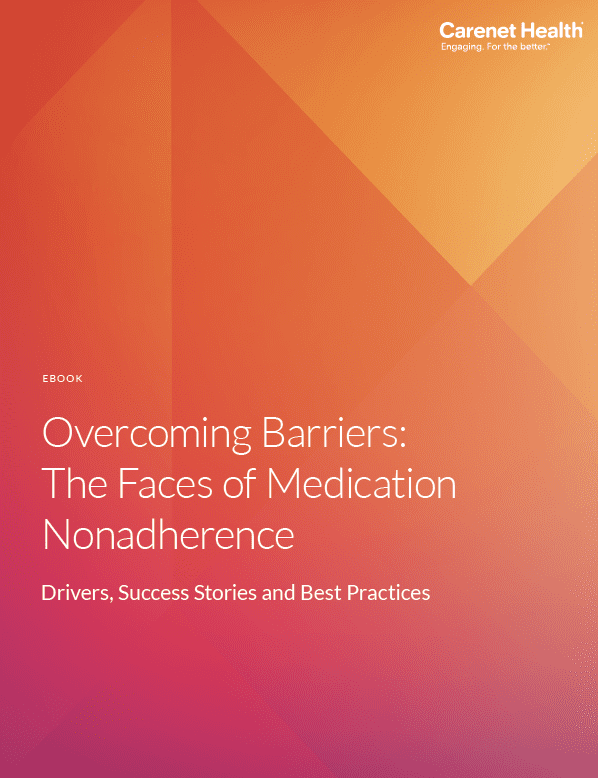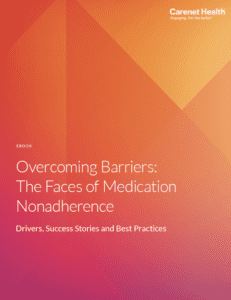 Medication nonadherence is one of the biggest issues in healthcare today. Nearly two-thirds of Americans do not take their medications as prescribed, costing the U.S. healthcare system an estimated $337 billion annually.
Based on decades of in-depth clinical knowledge and consumer influence expertise, Carenet Health helps healthcare organizations and their members and patients overcome the multiple obstacles that prevent compliance with prescribed medications. As a result, we substantially improve clinical and financial outcomes.
Please fill out the form on this page to download our ebook: Overcoming Barriers: The Faces of Medication Nonadherence. 
Complete the form below to download your Carenet Health content.
Thank you for your interest. Together, we can make consumer engagement the ultimate difference-maker in healthcare.