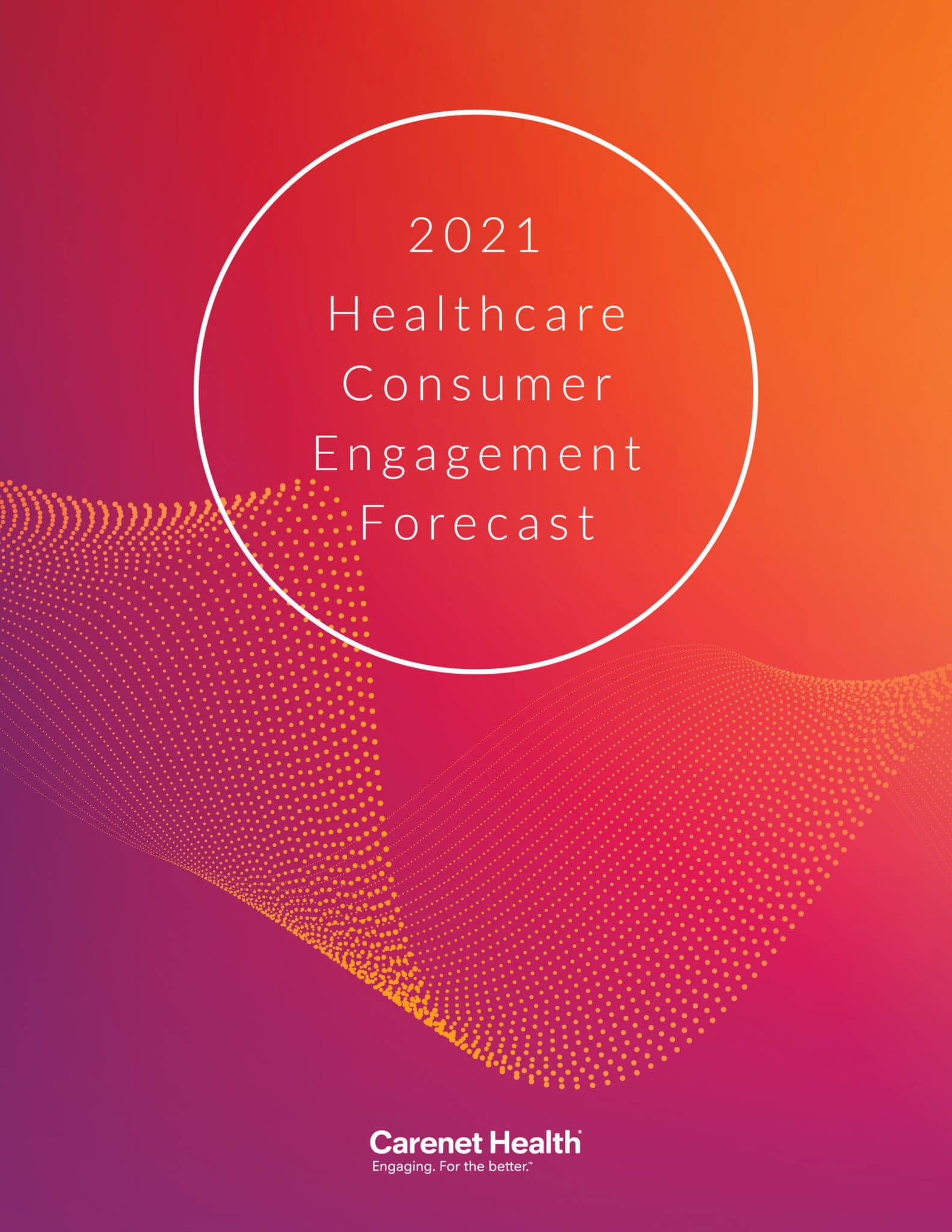 What does 2021 hold for healthcare consumer engagement? Download our annual Healthcare Consumer Engagement Forecast to see our list of eight key predictions.
The year 2020 will be remembered as a race to adapt. The COVID-19 pandemic demanded that the healthcare industry, including the practice of strategic healthcare consumer engagement, rise to meet unexpected challenges. But where do we go from here? 
Each year, based on Carenet Health's in-depth cross-industry view, we produce an updated engagement forecast to help health plans, health systems and other healthcare organizations prepare—and stay informed of the trends we see emerging.
Our 2021 forecast covers a wide range of important topics, including:
 How the future of the pandemic—surges, vaccine availability, consumer needs—will impact healthcare engagement
 What health plans and health systems are focusing on as must-have patient engagement strategies for 2021
 What to expect for telehealth adoption, expansion, costs and scope
 How the increase in at-home care services will drive engagement in three critical areas
 The changing role that digital health, including wearables, will play
 What the "engagement value equation" means and how it will affect new models
 The next steps in addressing social determinants of health
 Why consumer behavior science will be on everyone's radar
 And more
Complete the form below to download your Carenet Health content.
Thank you for your interest. Together, we can make consumer engagement the ultimate difference-maker in healthcare.