HOW WE HIRE
Have questions about how we hire at Carenet Health? Read on.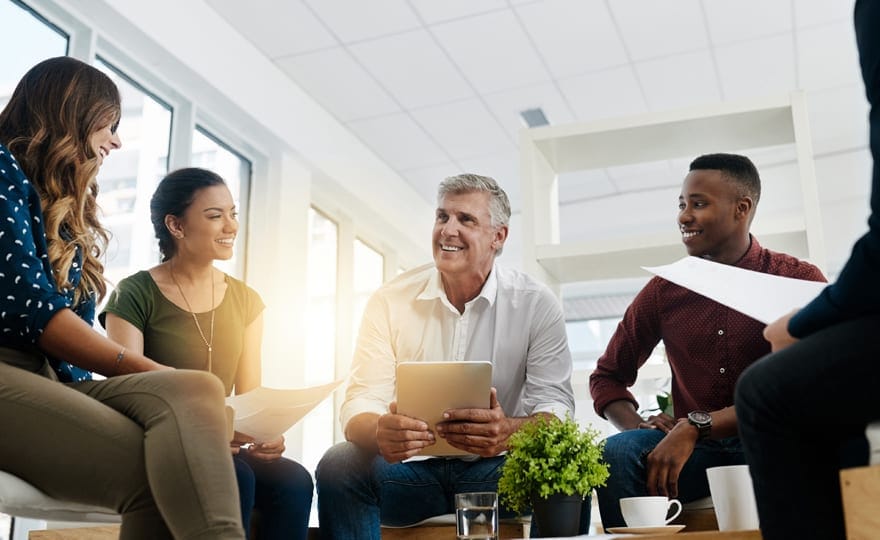 Healthcare engagement
Our hiring methodology for most Carenet Health consumer-facing positions is based on how well a person would succeed at helping others. For example, can you demonstrate that you care about an individual's specific needs? Do you have good listening and critical thinking skills? Can you develop trusting rapport through virtual communication methods? Can you easily navigate and document interactions through our computer systems while listening? We offer paid training to get you started, but compassion will be your foundation.
Here is the path to become an engagement and advocacy team member:
Clinical and telehealth
Our clinical team supports patients across the U.S. and around the world. Our fast-paced positions offer innovative work-at-home capabilities, plus the opportunity to keep your clinical skills sharp and have meaningful interactions with patients in a less physically demanding setting than a traditional clinical environment. We take great pride in our disciplined, evidence-based protocols and individual care approach. Our most effective clinical team members combine clinical expertise, critical thinking and the ability to develop a virtual, meaningful rapport in an empathetic way. Efficient computer navigation skills are also important for smooth protocol use and documentation processes.
We have several programs in place to ensure that our nurses know that they are part of a team. With excellent support from our clinical leadership at our corporate office, as well as nurse managers across the U.S., we show how much we appreciate our nurses with regular care packages, a monthly book club, regular in-person meetings for dinners and fun outings, opportunities to come to our San Antonio home office for learning and development, and more.
Learn more by reading our Clinical Hiring FAQs.
We are currently seeking clinicians who reside in AR, CO, GA, IA, MS, MO, ND, NE, NC, SC, TN, TX and VA, and who have a multi-state (compact) license in the state they reside in. This list of states is continuously reviewed for additions. Please contact us if you have a question about your state.
Here's the path to becoming a clinical team member:

Be a part of something special.