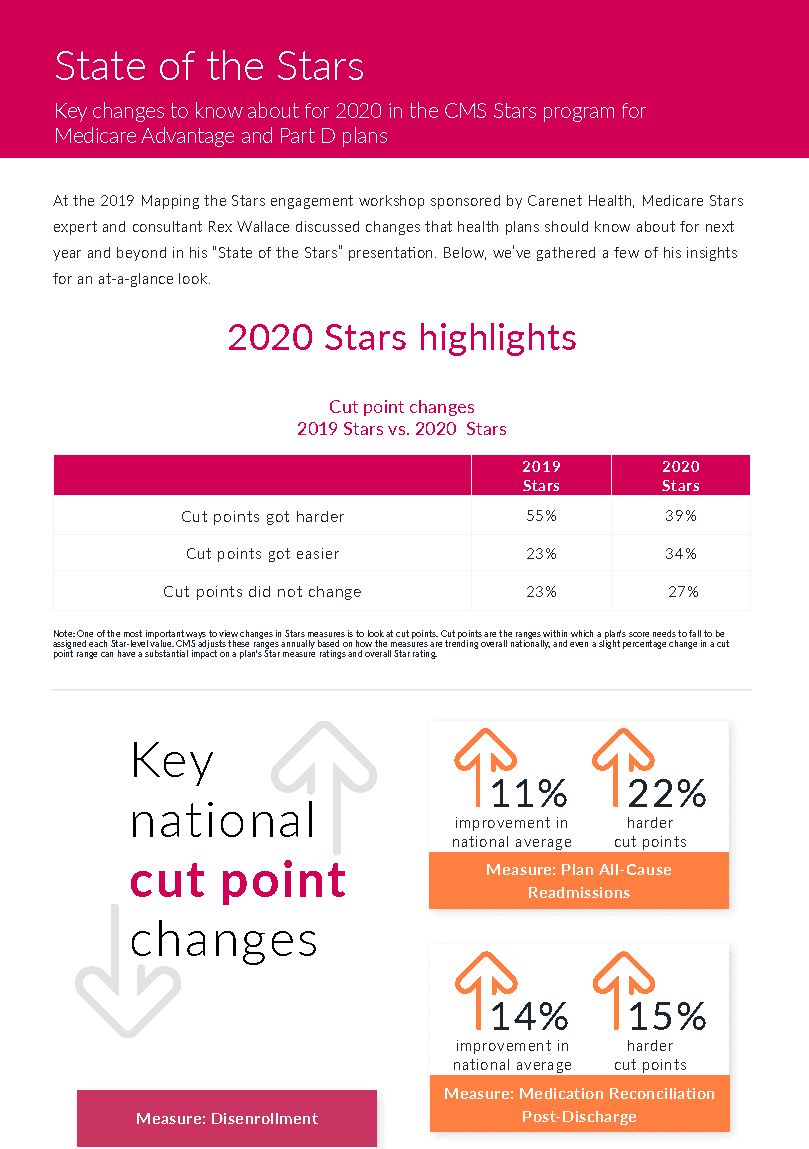 Do you know the state of the Stars?
To improve your CMS Stars program scores, you need a firm grasp of how the program measures are changing (and not changing) from year to year.
In our new infographic, we've gathered key shifts that Medicare Advantage and Part D plans need to know about in the CMS Stars program, including:
Which (and how many) Stars level cut points got harder or easier to achieve

How national averages are trending for several key measures

Nine measures most impacted by changes in the 2020 cut points

How the relationship between member experience and

Stars ratings is changing

And more
It's at-a-glance, easy-to-share knowledge every plan leader needs right now. Complete the form below to start your download.
For a limited time: Download our at-a-glance infographic today to see what's changing for 2020 for health plans and their CMS Star ratings. No form to complete to start your download!