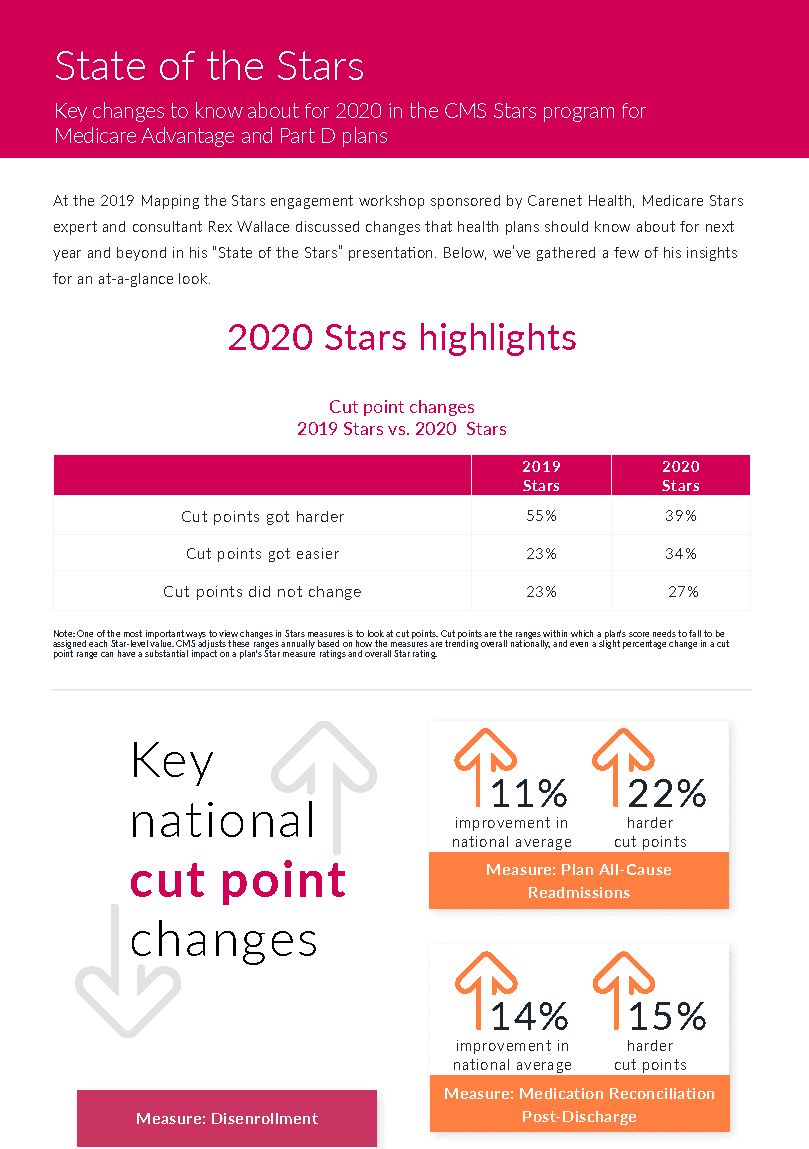 Download the infographic on CMS Stars cut point analysis.
In our 2020 infographic, we've gathered key cut point and member experience shifts that Medicare Advantage and Part D plans need to know about in the CMS Stars program, including:
It's at-a-glance, easy-to-share knowledge. Complete the form below to start your download.
For a limited time: Download our at-a-glance infographic today to see what's changing for 2020 for health plans and their CMS Star ratings. No form to complete to start your download!