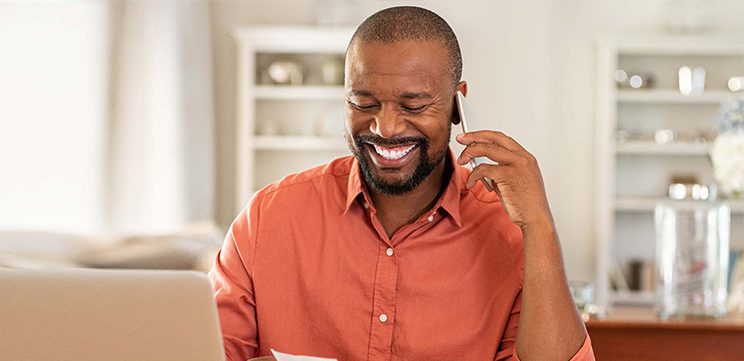 New study reveals member perceptions about their commercial, Medicare, and Medicaid plans
SAN ANTONIO – August 15, 2023 – Carenet Health, a leading provider of 24/7 and on-demand patient engagement solutions, today announced the findings of its first consumer health insurance report, that reveals members' perceptions about their insurance plans and validates their demand for improved experiences. As healthcare costs across the country continue to rise and consumers have increasing options to choose from to manage their care experience, the survey findings provide an in-depth overview of how members view their commercial, Medicare, and Medicaid insurance plans.
The findings in the report, Healthcare Consumer Insights: Understanding the Health Insurance Member Experience, uncover opportunities for insurance carriers to improve their overall member experience through more personalized customer support, better education surrounding available benefits, and the importance of fostering trust and a sense of empathy for members. Included in the findings, the survey reveals that 78.9% of Medicare members feel their insurer cares about their health and wellbeing; nearly half (44.6%) of Medicaid members have accessed their insurer's nurse help line; and 30.7% of all respondents were not aware of all the benefits in their health plan.
"By taking a comprehensive look into the relationship between health insurance companies and the individuals they serve, Carenet has unveiled a range of perceptions – some of them surprising – that members of private and public health plans have about customer service, their knowledge of the benefits available to them, how they communicate with their plans, and much more," said Carenet Health Vice President of CX Analytics Bo Young. "As the industry's leading healthcare consumer engagement company, Carenet is using the findings to continually elevate our exceptional payer solutions that simplify and modernize the member experience."
Key report findings reveal that:
Members Believe Their Insurance Company Cares
Most Medicare members (78.9%) and Medicaid members (74.1%) said they feel that their insurance company cares about their health and wellbeing. However, only 60.5% of those with commercial plans said they think their insurance company cares about their health and wellbeing. The perception of Medicare members who feel that their insurer cares about them has a direct correlation with brand loyalty, as nine out of 10 respondents insured by Medicare (91.1%) indicated that they are either very loyal or moderately loyal to their insurance company.
Medicare and Medicaid Plans Foster More Trust than Commercial Insurers  
More than 84% of Medicare members and nearly 75% of Medicaid members rated their level of trust in their insurance company as either good or excellent, compared with just under 65% of those with commercial insurance who felt the same way. These findings challenge the assumption that the commercial insurance consumer experience is inherently superior to Medicare and Medicaid. As most respondents (60.8%) who recently contacted their insurance company did so by phone, it's critical for insurers to foster member trust by providing well-trained, compassionate contact center staffers.
More Than One-Third Experienced a Phone Support Language Barrier
When asked to rate the quality of telephone support they receive across eight industries, healthcare ranked in the top three, with banks in the top slot, followed by health providers and health insurance.
In healthcare, the findings revealed that 34.7% of those surveyed said that a conversation with their insurer was hampered by a language barrier. As the number of Americans who speak a language other than English in their home tripled between 1980 and 2019, it's critical that health insurance phone support includes multi-language capabilities to provide equitable customer service to all members.
Furthermore, an overwhelming majority of respondents (89.1%) want phone representatives who are well-versed in healthcare. Among the respondents who ranked health insurance companies unfavorably for phone support, 45.7% said the representative did not understand their issue. The findings also revealed that 52% of respondents indicated they waited too long to speak to a representative and 43.3% had to repeat the reason for the call after being transferred.
Insight Into the Health Insurance Customer Experience
To gain insight into the relationship between health insurance companies and the members they serve and to learn more about members' perception of the health insurance customer experience, Carenet asked questions about trust, empathy, wait times, language barriers, and more. Based on a third-party survey of more than 1,200 adult respondents in the United States who have health insurance, the report provides an in-depth overview on how members really feel about their insurance carriers.
About Carenet Health
Carenet Health is the industry's leading healthcare consumer engagement company, providing member and patient engagement, clinical support, virtual care, online scheduling, and advocacy solutions for providers, payers, and partners. One in three Americans have access to Carenet's services. The global company is headquartered in San Antonio, Texas. For more information, please visit carenethealthcare.com.
Contacts
Media:
Sarah Bennight
sbennight@carenethealth.com
(214) 766-5967
Tiffany Keenan for Matter Health
CarenetPR@matternow.com
(603) 913-3893