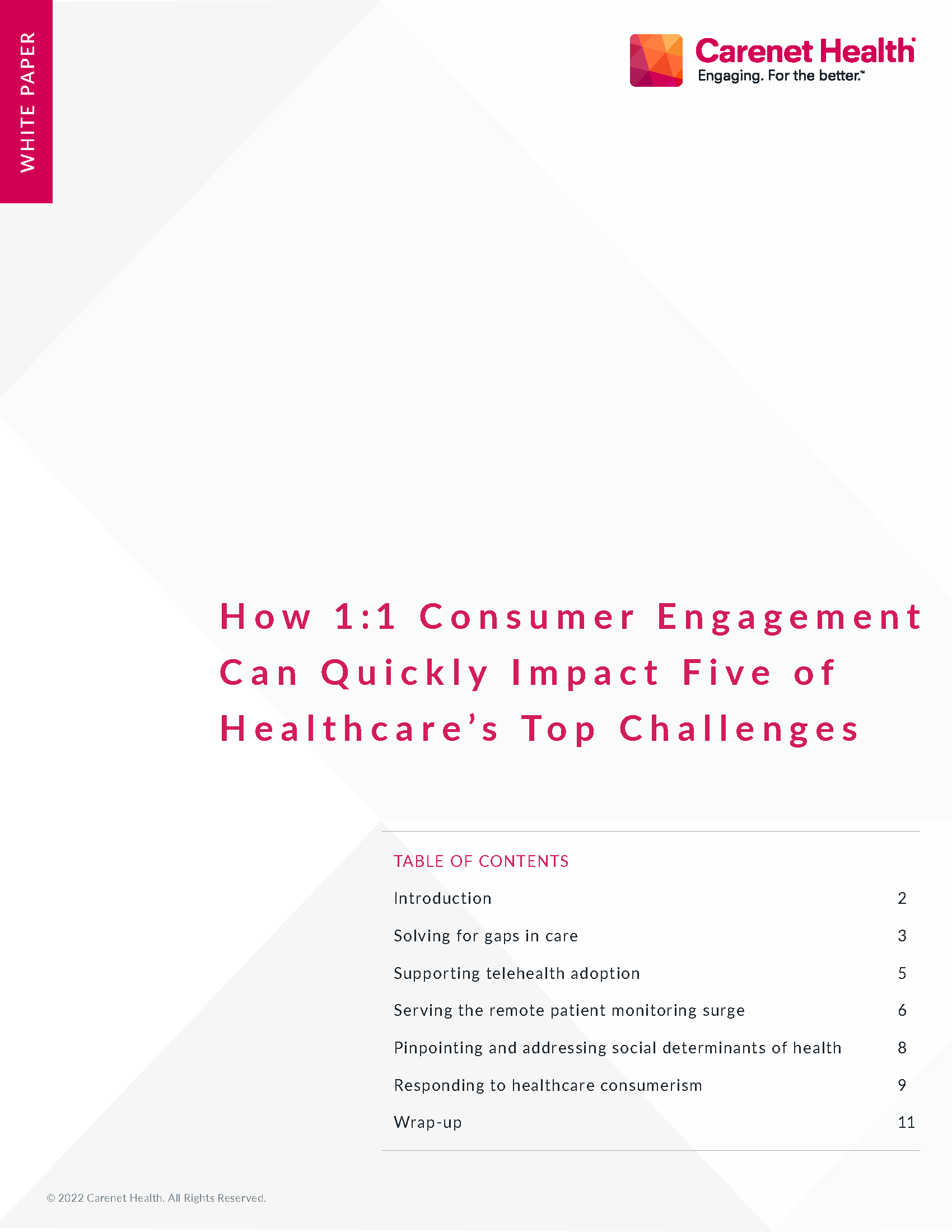 Download our healthcare consumer engagement strategies white paper by completing the form below.
There's no shortage of challenges facing healthcare today. Fortunately, strategic healthcare consumer engagement can play a role in addressing many of them, including those with a direct link to costs, revenue, and the patient journey and health plan member experience. 
In this Carenet Health publication, we explore how one-on-one healthcare consumer engagement can help you tackle high-priority challenges such as:
Responding to changing consumer needs and expectations
Preventive care gaps exacerbated by the COVID-19 pandemic
The continued consumer adoption of cost-effective telehealth
Sustainable success in at-home care and remote patient monitoring
How to address social determinants of health and remove care obstacles
Complete the form below to download your Carenet Health content.
Thank you for your interest. Together, we can make consumer engagement the ultimate difference-maker in healthcare.