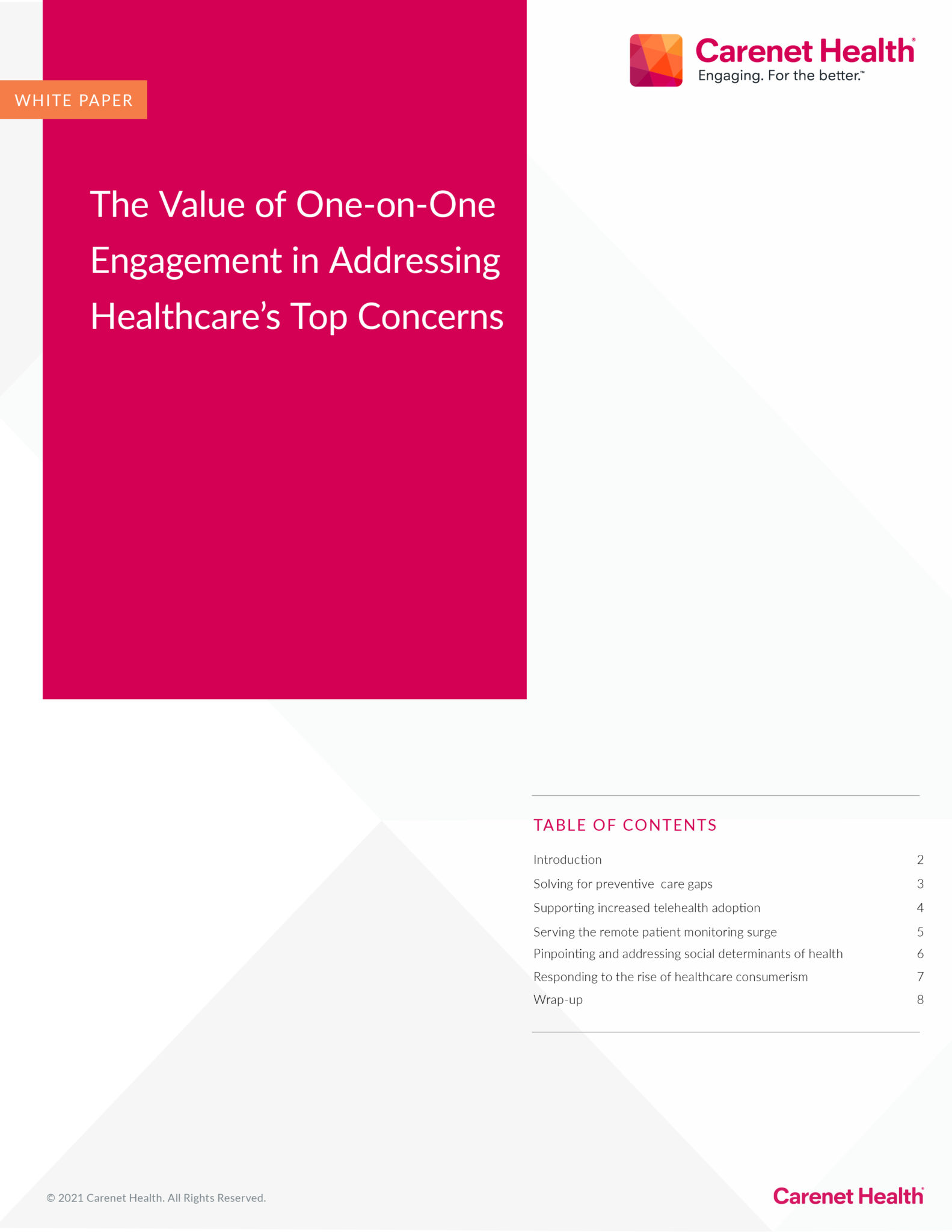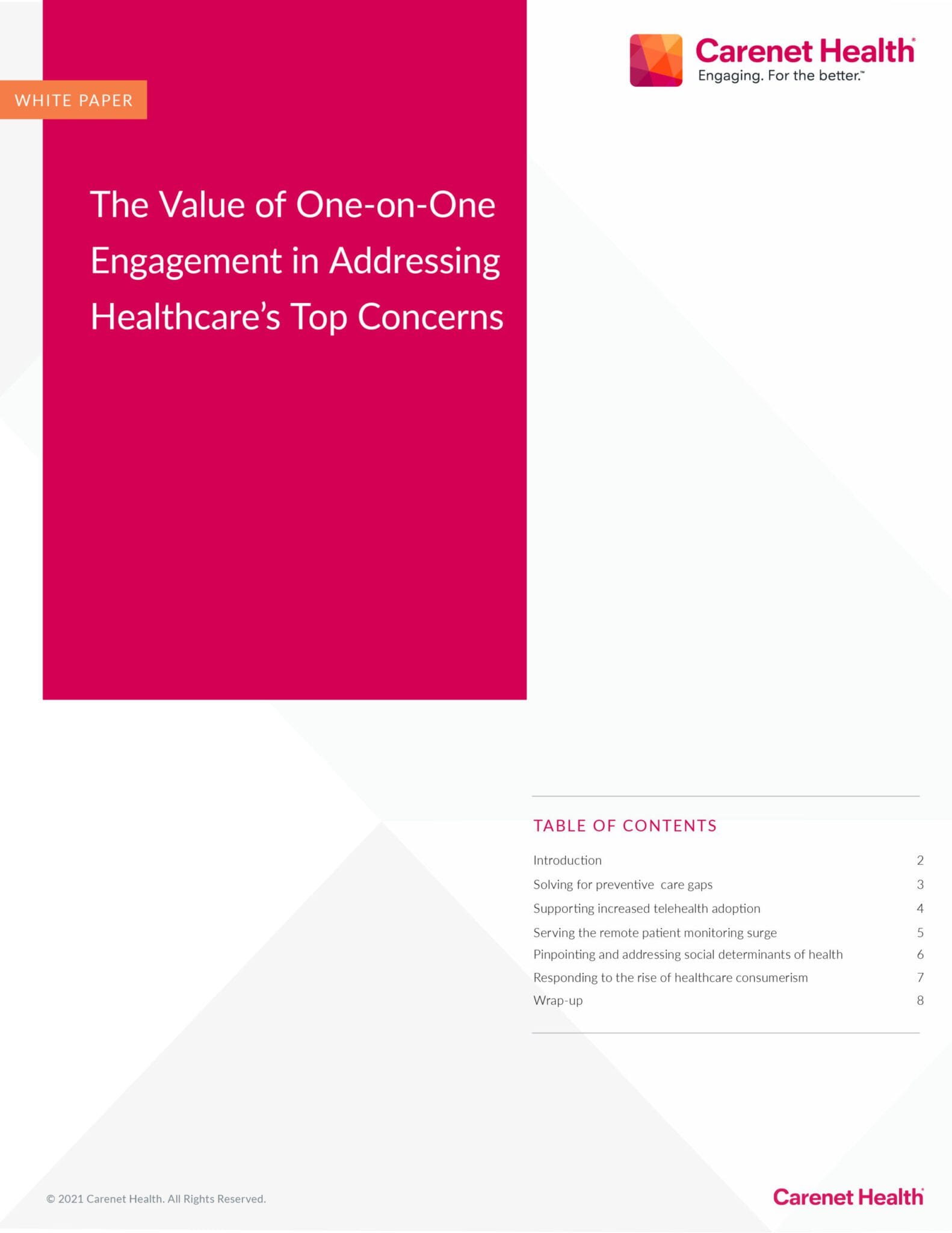 Download our new white paper today to examine how specific healthcare engagement strategies can directly impact three industry priorities—and five urgent challenges.
Improving costs, revenue and the consumer experience are three priorities that remain on healthcare leaders' radars. The COVID-19 pandemic has only made them more urgent.
In this Carenet Health white paper, we explore how several types of specific, one-on-one engagement strategies can support those high-priority challenges, as well their underlying (and pressing) needs, including:
Solving for high volumes of preventive care gaps and unmet mental health needs exacerbated by the pandemic
Supporting the continued adoption of telehealth
Ensuring that at-home care and remote patient monitoring succeed
Pinpointing social determinants of health and addressing care obstacles
Helping an overburdened industry respond to healthcare consumerism
Perhaps most importantly, we'll examine how engagement can play a part in shattering silos and building trust in a time when it's never mattered more.
Simply complete the brief form below to get your copy.
Complete the form below to download your Carenet Health content.
Thank you for your interest. Together, we can make consumer engagement the ultimate difference-maker in healthcare.