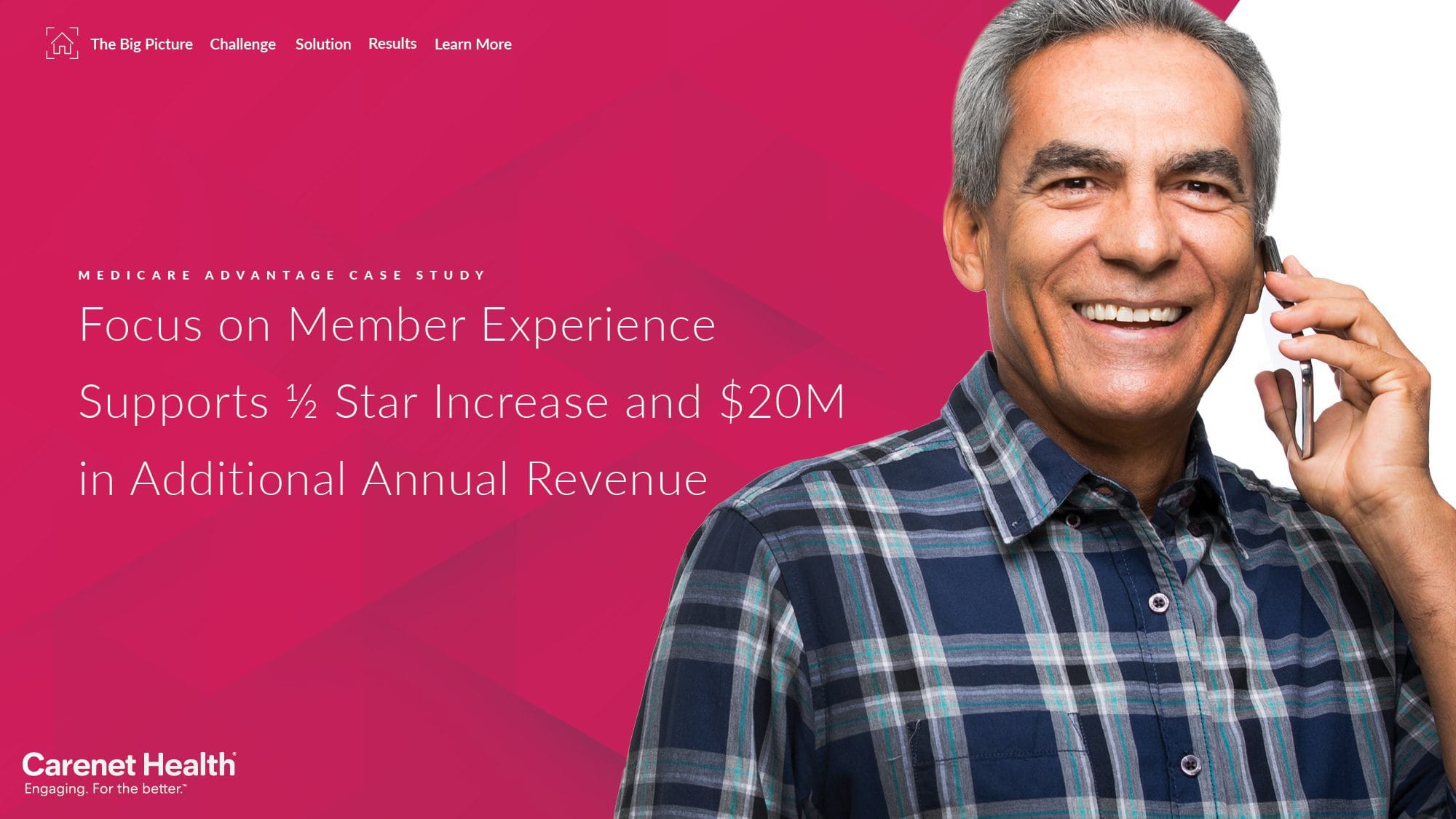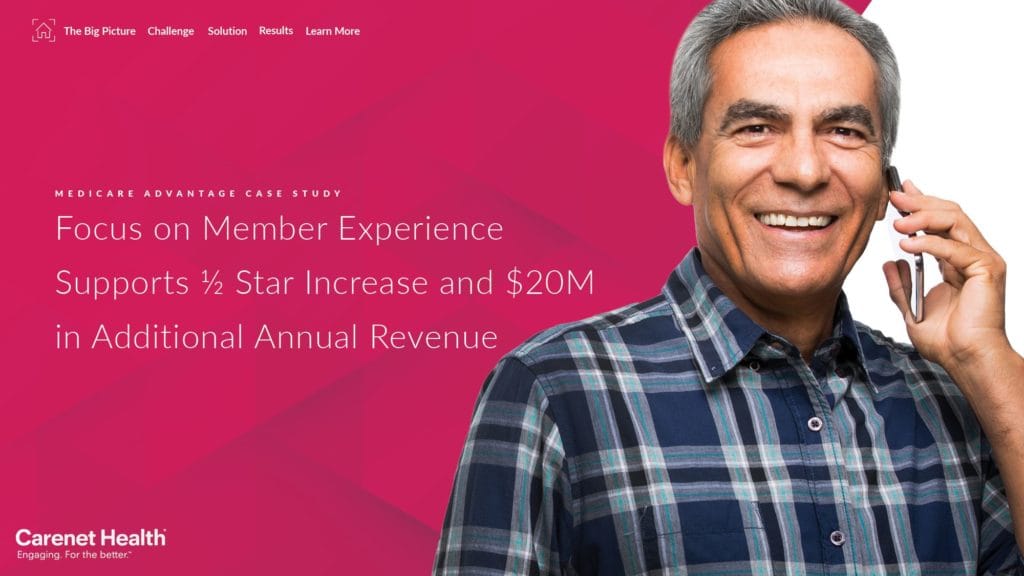 This Medicare Advantage case study offers insights into better engagement design and its role in increasing health plan member satisfaction.
It's easy to say you're dedicated to an exceptional consumer experience but delivering on the promise can often be a struggle, especially during times of growth and limited resources.
That's the challenge one Medicare Advantage plan dealt with recently. Yet it was vital for the plan to find ways to improve its CMS Star ratings—including reaching out to members frequently, addressing gaps in care and keeping tabs on satisfaction levels.
In our new case study, we detail how the plan designed a clinical and consumer engagement strategy that helped achieve 5 Stars in 8 of 9 CAHPS measures, an overall ½ Star rating increase, $20 million in additional annual revenue and more.