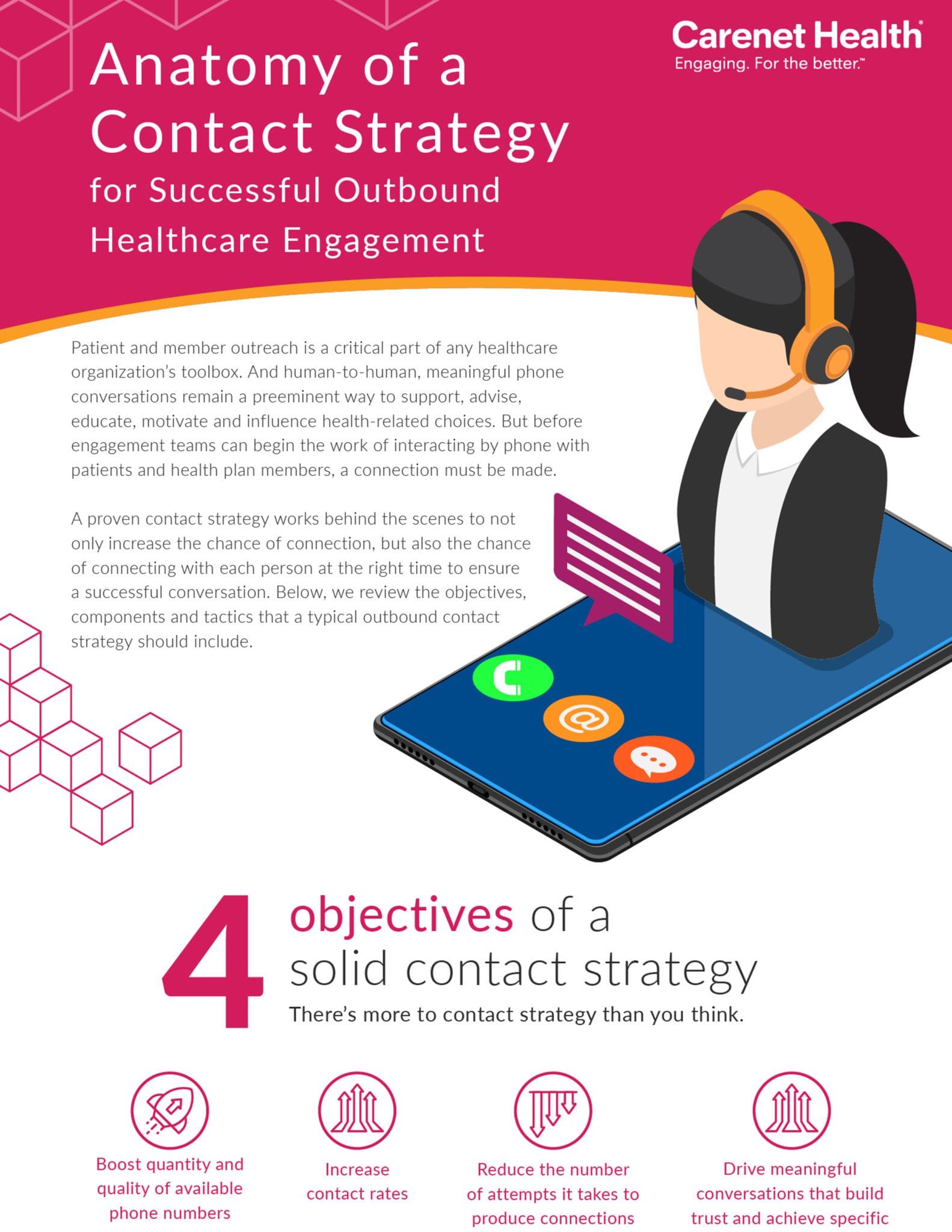 Carenet Health pulls back the curtain on what it takes to design a successful contact strategy—so you can see how your tactics compare.
Targeted outreach by phone remains a critical part of any healthcare organization's toolbox. And a robust healthcare engagement contact strategy should always be at work behind the scenes to increase not only the chance of connection, but also the odds of connecting with each patient or health plan member at the right time to ensure a successful conversation.
In this illustrative infographic, we offer an inside look at the anatomy of a strong contact strategy—from contact validation to interaction schedules and much more. 
Complete the form below to download your Carenet Health content.
Thank you for your interest. Together, we can make consumer engagement the ultimate difference-maker in healthcare.