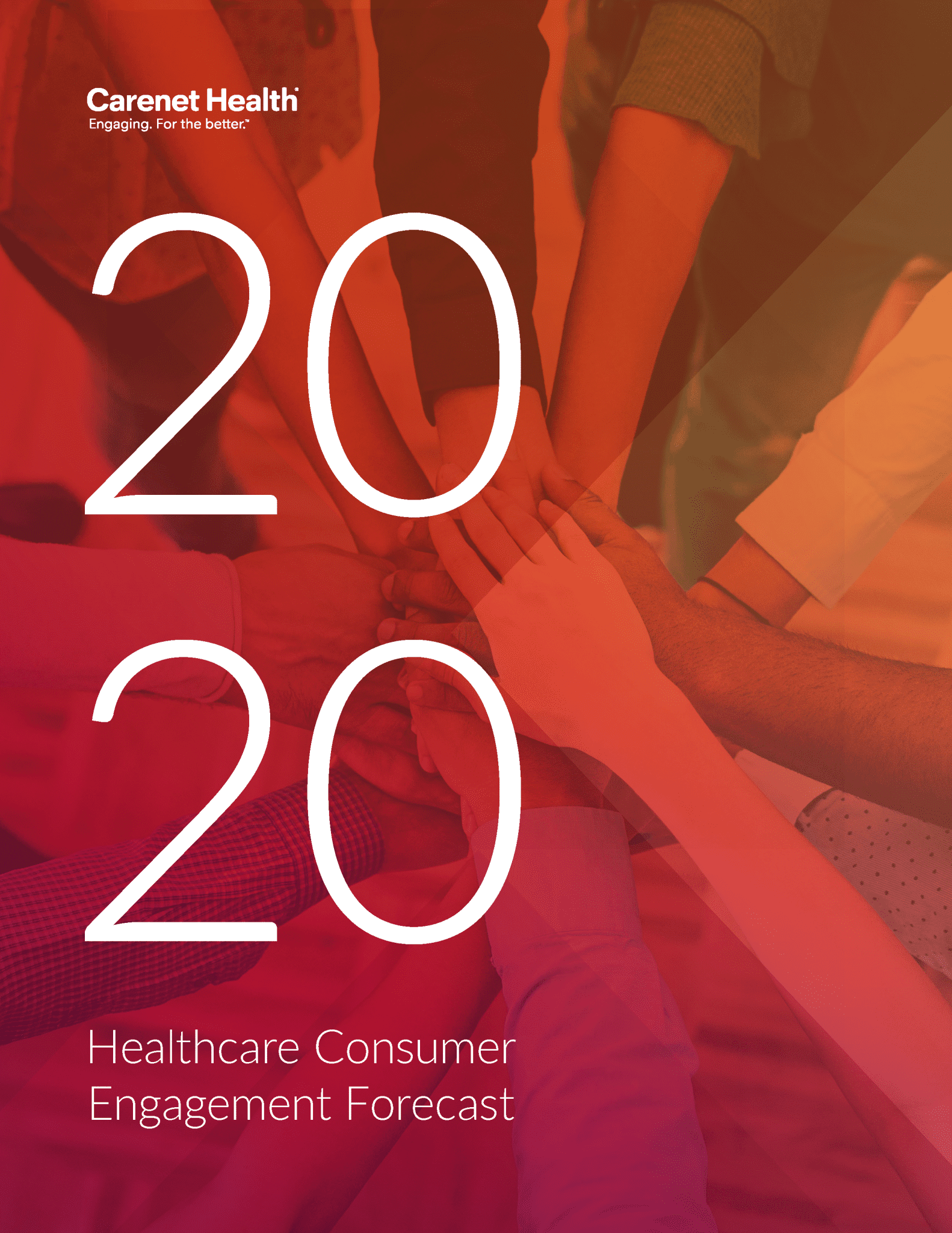 Healthcare engagement is changing—driven by new players, new models, new technology, new channels and new consumer expectations. Read our annual Healthcare Consumer Engagement Forecast to learn what our experts say are the top trends for 2020.
At Carenet Health, we have a distinct view of both the steady progress and persistent struggles of healthcare engagement.
Each year, through the industry's only annual forecast focused extensively on consumer engagement in healthcare, we share perspectives on how patient and health plan member engagement will shift next year—so you're prepared to discuss, plan and act.
Our 2020 forecast includes predictions in these critical areas: 
Rate of transformation
Digital health
Telehealth adoption and costs
Communications preferences
Systems integration
Outreach effectiveness
Engagement contracting
Staffing models
Artificial intelligence
And more

 
The 2020 forecast will be helpful for anyone interested in patient engagement solutions, digital health, healthcare consumerism, closing gaps in care, concierge healthcare, healthcare consumer engagement, telehealth and health plan member engagement.