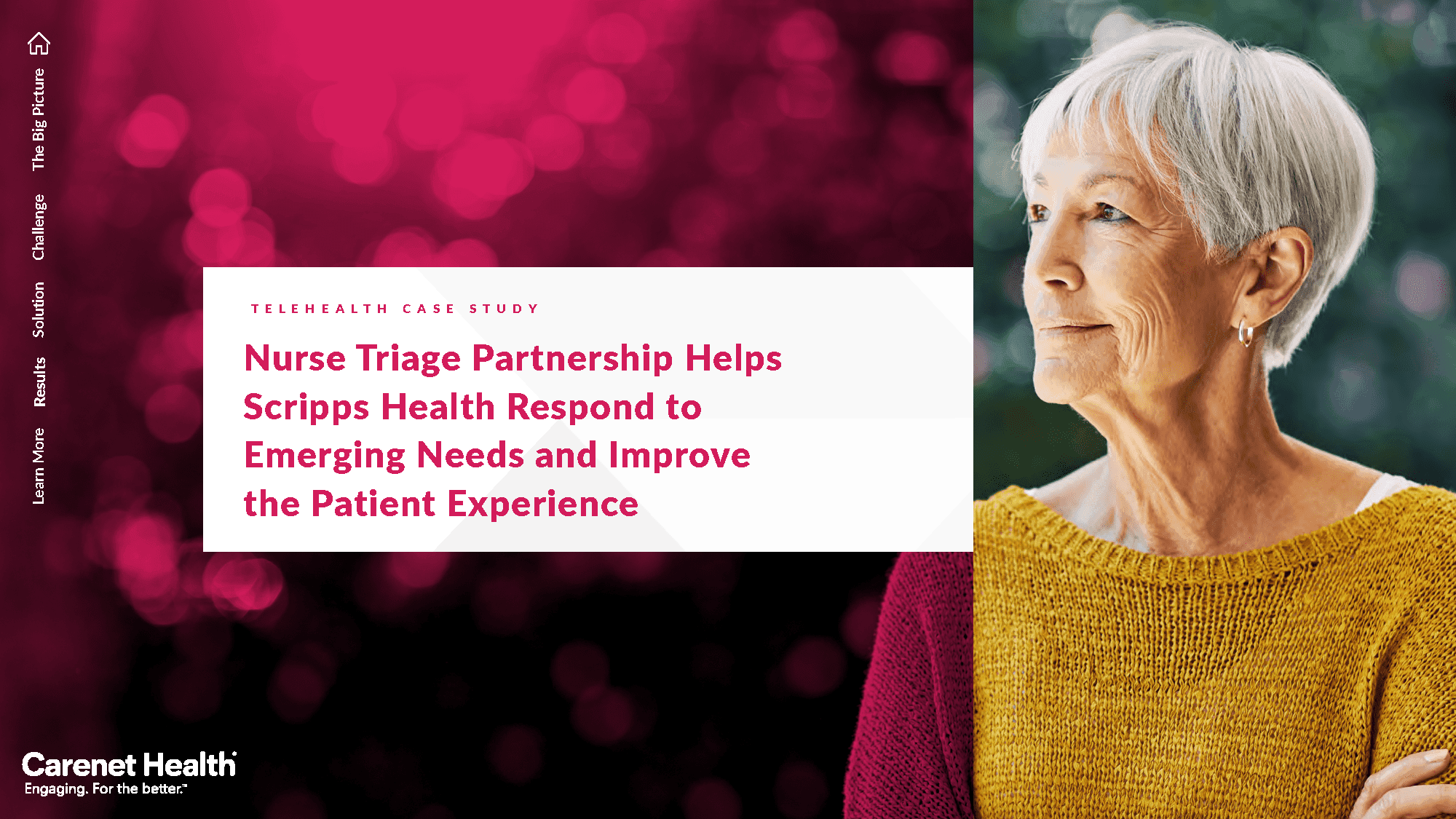 Learn how one of the nation's top health systems was able to meet a diverse population's need for around-the-clock care and information.
As a $3.1 billion integrated health system, Scripps Health is regularly recognized as one of the top 15 health systems in the nation. The multifaceted organization consists of hospitals, medical centers and thousands of affiliated clinics serving a population of over 3 million.
Partnering with Carenet Health, the health system has found outsourcing success with a 24/7 nurse triage solution, serving up a best-in-class patient experience, while enabling Scripps to stay focused internally on growth and additional improvement initiatives.
The relationship has grown to include five patient-centric nurse triage lines, supporting Medicare, Medicaid, pediatrics and other specialty populations, as well as a unique, concierge-level virtual care solution.
Read the full case study to learn more about how the telehealth services now consistently deliver 99% patient satisfaction, divert unnecessary care from busy clinics and campuses, and more.