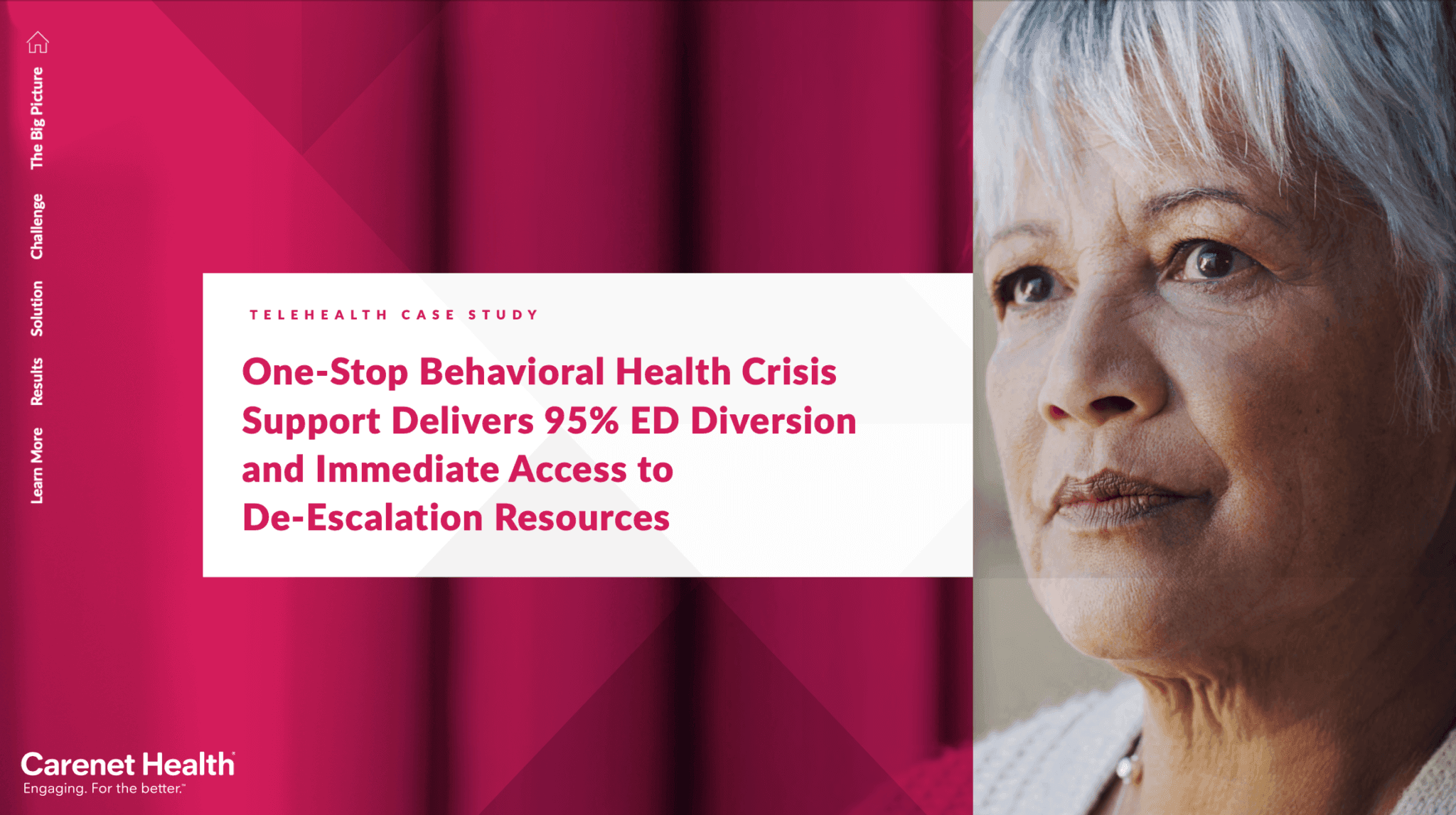 In this case study, you'll learn how one health plan redefined on-demand behavioral health crisis support, reduced costs and got ahead of changing regulations.
When a large, 15-state health plan wanted to offer its Medicaid and Medicare Advantage members a better behavioral health support experience to meet a rising need, leaders turned to Carenet Health to implement a high-quality, 24-hour specialty support hotline.
The ultimate goals: Stabilize mental health crisis situations and do more to help members in need of immediate help, reduce unnecessary emergency room (ER) visits and comply with new state regulations.
Together, the partners developed an integrated, one-point-of-contact telehealth solution that combines the best of an existing nurse triage line with a hotline staffed by licensed behavioral health specialists.
Download the case study today to get the details, including how this new cost-effective approach has helped 95% of participating members avoid expensive behavioral health-related ED care and ensured 100% received exactly the right care, at exactly the right time.