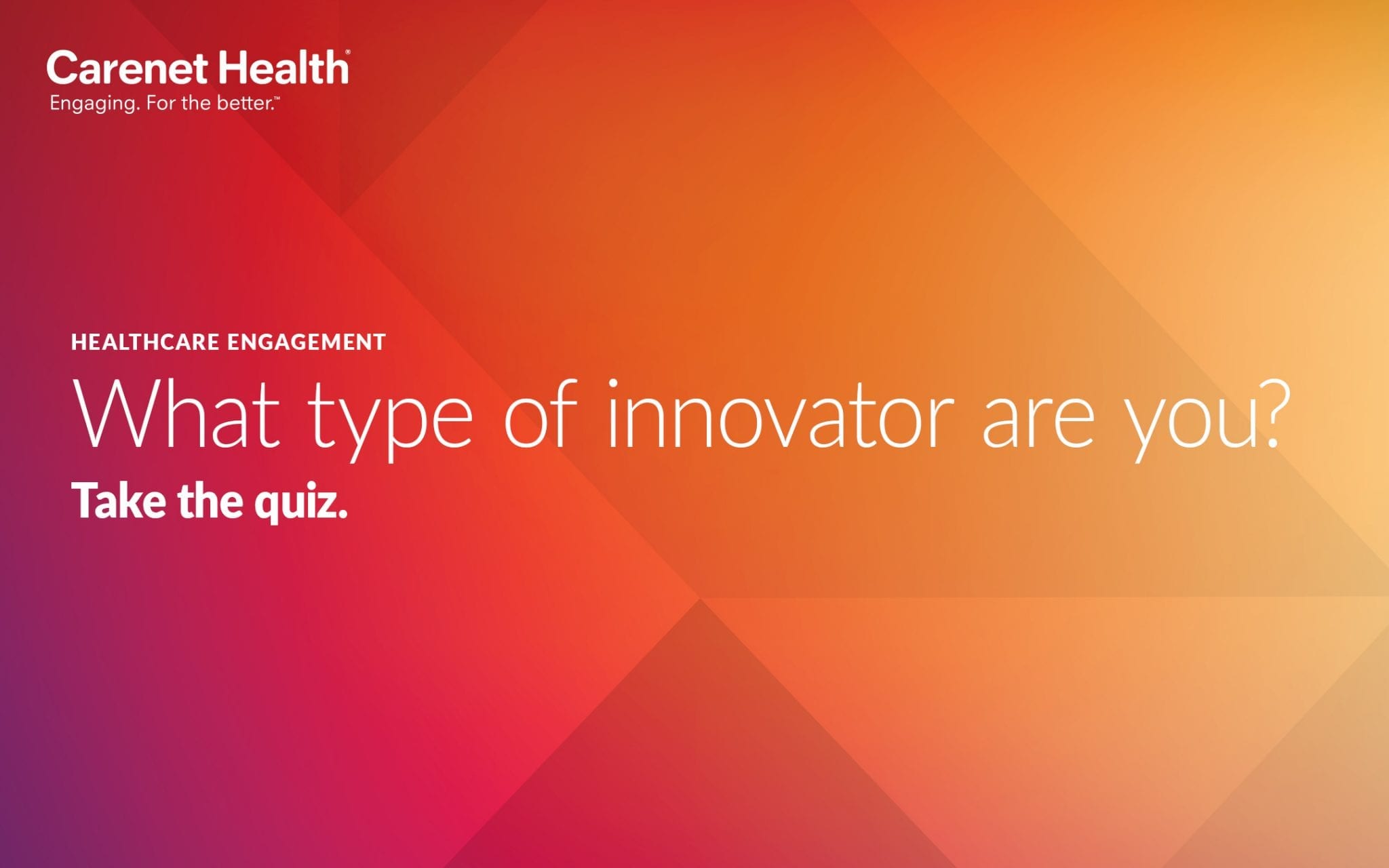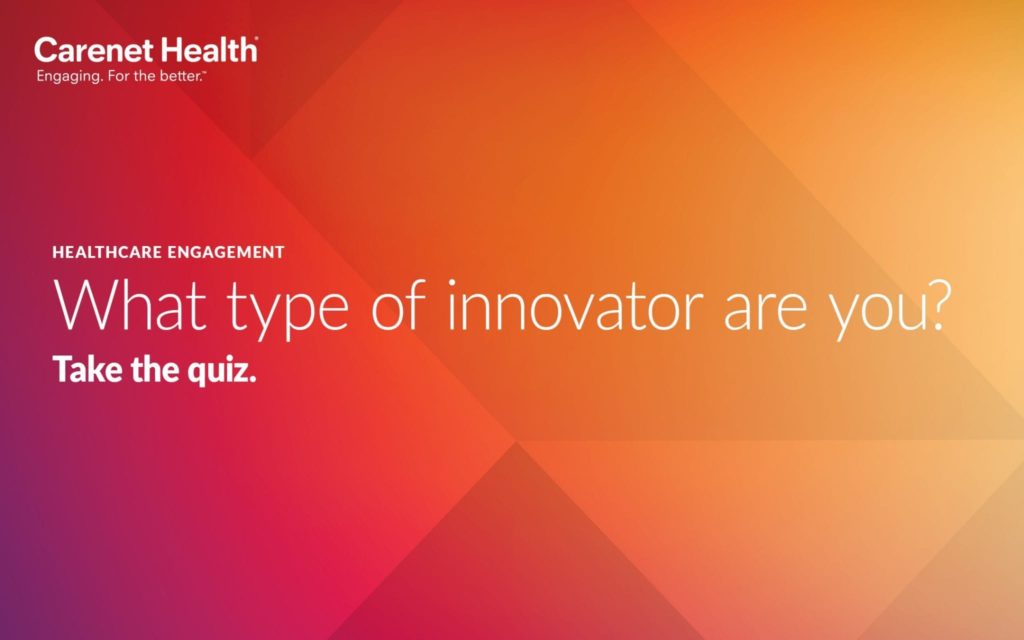 Healthcare has long fallen behind other industries when it comes to creating better ways of connecting with the consumers they serve. And yet nowhere is it more important than the health and wellness world for those consumer connections to be effective and meaningful.

That's why health insurers, providers and other healthcare organizations are realizing that consumer engagement is ripe for significant innovation—and must continuously evolve and improve to meet shifting needs. After all, engagement done well (and increasingly better) can play a role in everything from increased revenue to long-term patient loyalty.
Of course, this isn't news to most of us in healthcare today. But as a leader who may be guiding paths to consumer engagement improvement, are you aware of the personal strengths and potential blind spots in your own approach to innovation?
Take three minutes and answer a few brief questions in our Healthcare Engagement Innovator Quiz to find your innovator type—including your key asset and words of caution that can help as you develop and grow new ideas.
Your results will tell you where you fall within the four types of innovators we've identified as changing the face of healthcare engagement.
So … what's your engagement innovation lens?
Take the quiz at carenethealth.com/innovatorquiz to find out.