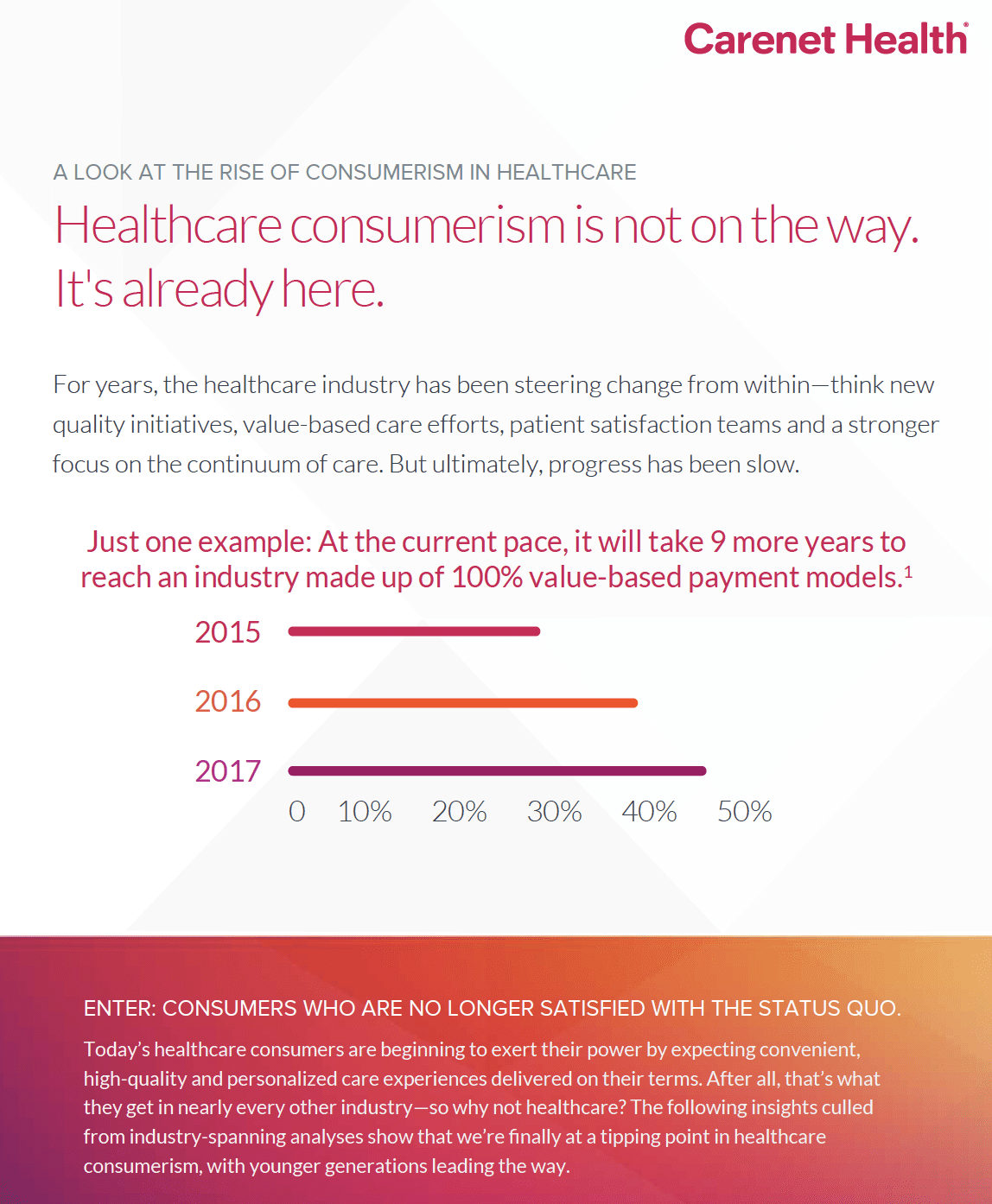 Healthcare consumerism is not on the way. It's already here.
Today's healthcare consumers are beginning to exert their power by expecting convenient, high-quality and personalized care experiences delivered on their terms. After all, that's what they get in nearly every other area of their life—so why not healthcare? Millennials, as expected, are leading the way. Find out what they and other consumers want today, not tomorrow.
Use the form below to download our infographic that showcases evidence that consumerism is indeed alive (and growing).
Complete the form below to download your Carenet Health content.
Thank you for your interest. Together, we can make consumer engagement the ultimate difference-maker in healthcare.