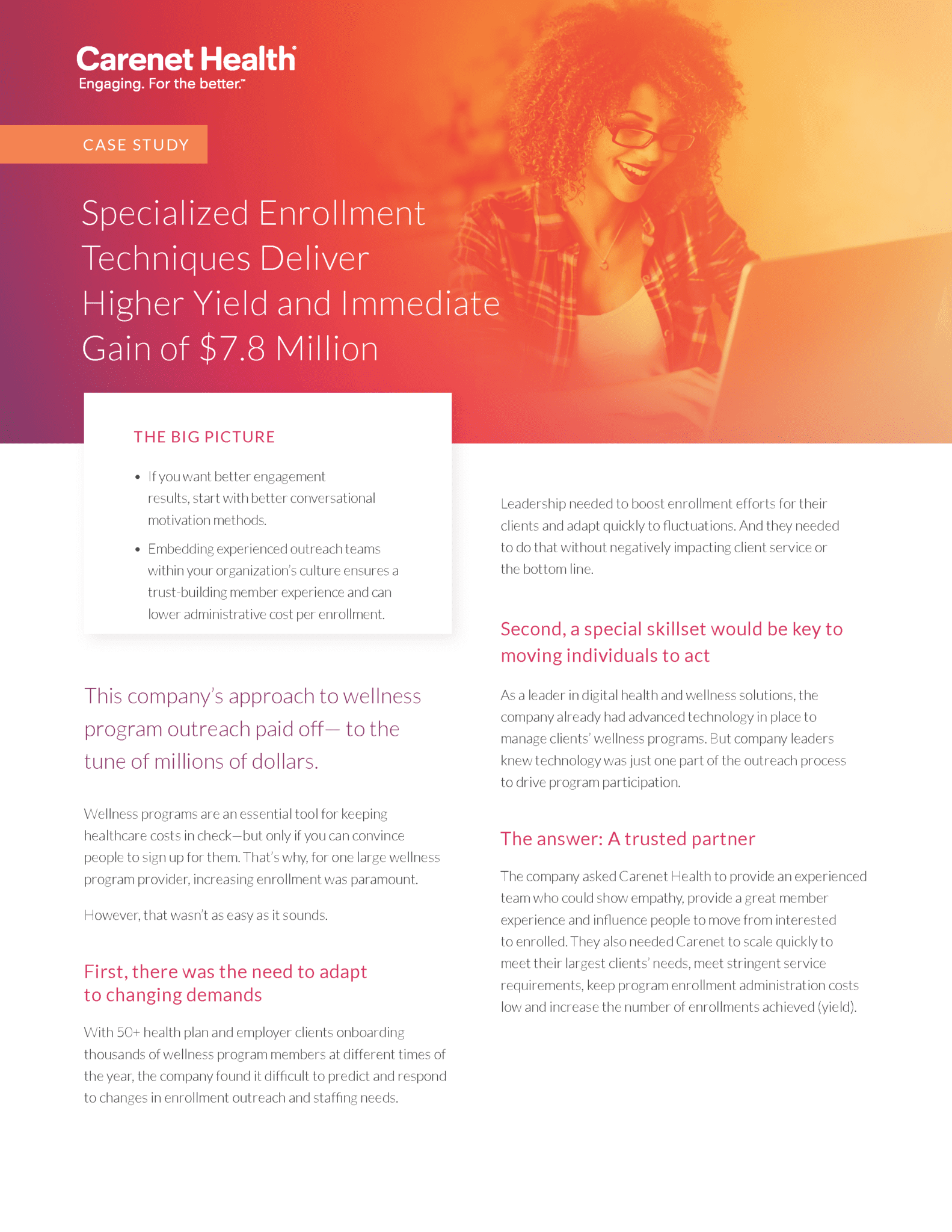 One large wellness program provider, in partnership with Carenet Health, created a wellness program enrollment initiative that resulted in a net gain of $7.8 million after just 12 months—more than a 3:1 return on their initial investment.
Details: The company asked Carenet to provide an experienced, live engagement team who could provide a great member experience and influence people to move from interested to enrolled. They also needed Carenet to scale quickly to meet their largest clients' needs, meet stringent service requirements, keep program enrollment administrative costs low and substantially increase the number of enrollments gained (i.e., achieve a higher yield).
Download the complete case study to learn more about how to take your organization's wellness or chronic care management program enrollment to the next level.