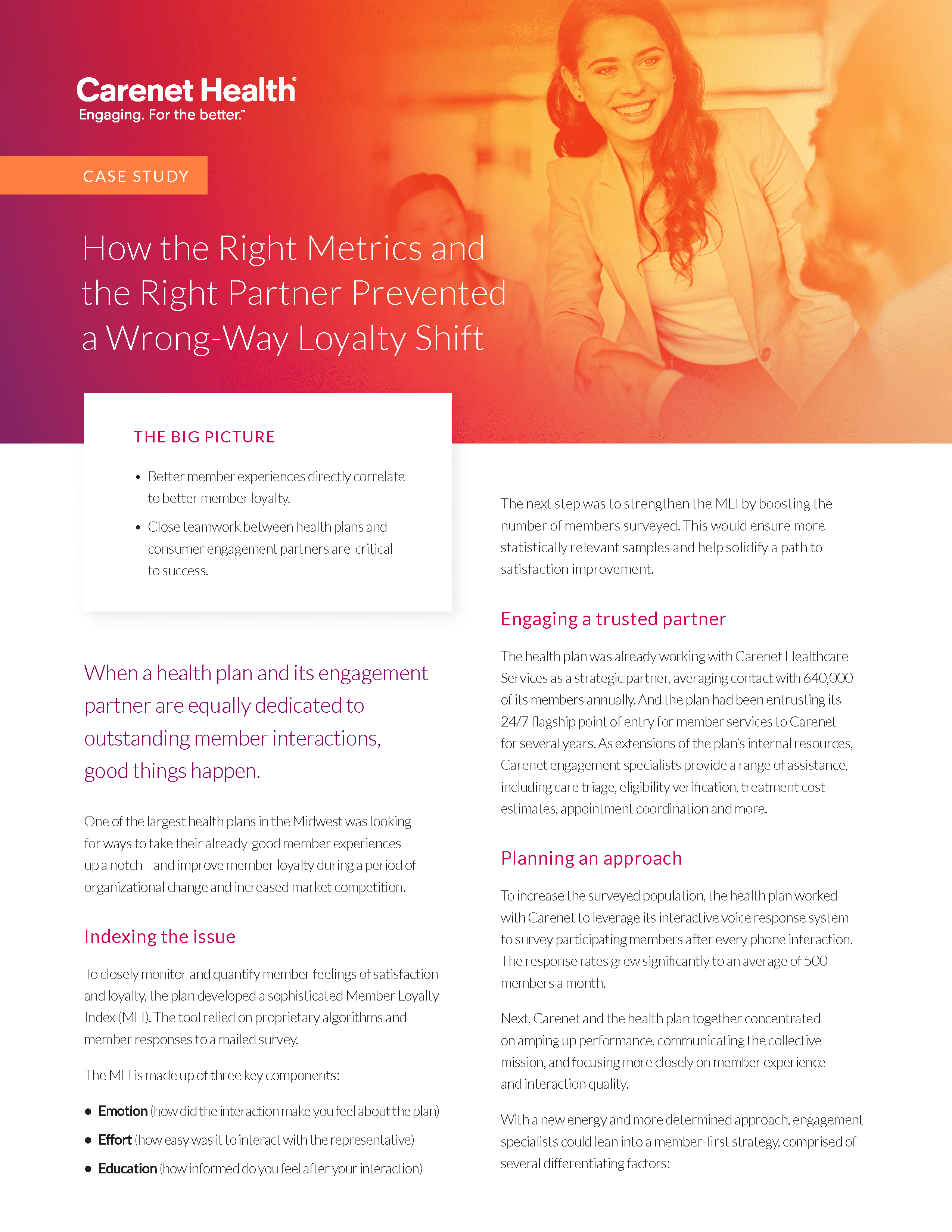 Health plans know that member experience is even more important in times of intense market competition.
But how can an organization that's already doing a good job with member services measurably improve these interactions—and increase customer loyalty when it's needed most?
A large Midwest health plan was facing this challenge as its business underwent a period of rapid change. The solution: Seek the help of a collaborative engagement partner and implement a multifaceted member loyalty initiative—an effort that including these three critical measurements and steps.
The work paid off. The health plan's flagship member services program consistently achieved a composite loyalty index score above 90 (out of 100)—a substantial increase above baseline.
Learn more about the loyalty index, the factors that led to success and how to increase member loyalty for your health plan by downloading the case study today. Simply complete the form below.
Complete the form below to download your Carenet Health content.
Thank you for your interest. Together, we can make consumer engagement the ultimate difference-maker in healthcare.