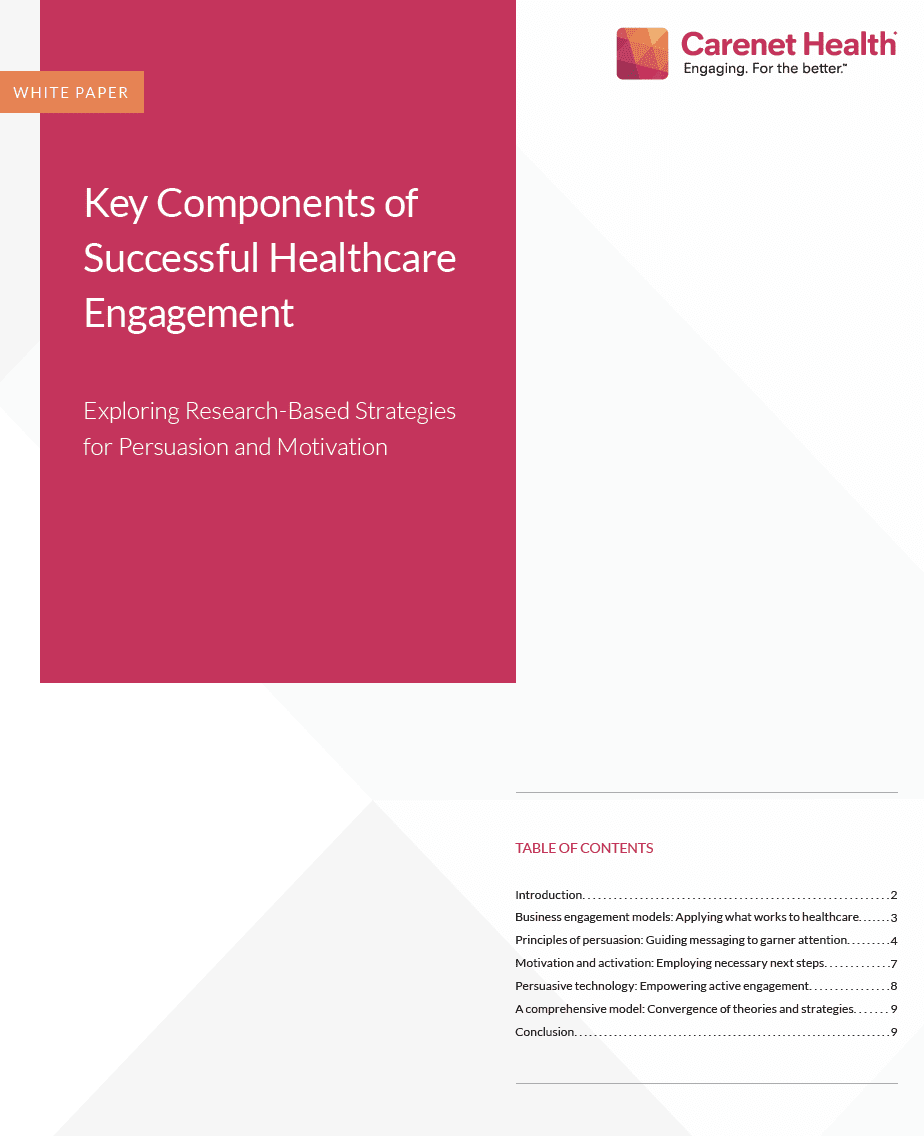 Healthcare payers and providers continuously seek ways to better engage and influence their populations to make the best health and wellness decisions. However, a critical question still needs to be addressed: What needs to happen within the engagement journey to maximize success?
That's exactly what we've covered in this Carenet Health white paper, Key Components of Successful Healthcare Engagement: Exploring Research-Based Strategies for Persuasion and Motivation.
Read the white paper to learn:
The seven principles of persuasion, such as social validation, scarcity and authority
Why it's critical to include influence and persuasion tools in your engagement strategy
How to apply business model motivational principles to activate healthcare consumers
The importance of assessing healthcare consumers' motivational readiness
And more
Simply complete the form below to start the white paper download.
Complete the form below to download your Carenet Health content.
Thank you for your interest. Together, we can make consumer engagement the ultimate difference-maker in healthcare.