We help our clients grow.
At Carenet Health, we focus on three areas of impact for our clients:
increasing revenue
, 
lowering costs
and
improving the healthcare consumer experience
. Leveraging 
our Intelligent Engagement™ approach and insight from thousands of patient and health plan member interactions every day, we consistently outperform other engagement and virtual care efforts.
We'll even guarantee it. 
Supporting 86 million healthcare consumers.
More than 250 of the nation's premier healthcare organizations already trust Carenet Health as an extension of their organizations, connecting with consumers and patients on their behalf.  How can we partner with you?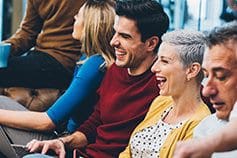 Transforming healthcare engagement.
Let's work together to give healthcare consumers personalized, compassionate on-demand experiences. Because collectively, those experiences can impact costs, outcomes—and lives.
Solutions powered by clinical expertise and specialized teams.
As engagement experts for 30+ years, we know how to motivate, and consumerism has always been in our DNA. That means we know how to drive ROI by meeting your consumers when and where they need you. From 24/7 virtual care and healthcare customer service, to Stars and HEDIS® improvement initiatives, to sophisticated consumer experience analytics and insights, we're ready to help you succeed.
01
Healthcare Consumer Engagement Solutions
02
Clinical Support
Solutions
04
Healthcare Advocacy and Navigation
saved annually in care cost avoidance for clients
average consumer-to-nurse satisfaction rating
in added client revenue via one engagement program
WHAT OUR CLIENTS SAY
"Carenet is best-in-class when it comes to Medicare member engagement."
Senior Vice President
Medicare Advantage Part C, D plan
WHAT OUR CLIENTS SAY
"Carenet's willingness to innovate and challenge the status quo is enabling our collective group to interact with our patients in new ways."
Jason Simoneau
Senior Advisor, Enterprise Product Innovation and Development
CVS Health
WHAT OUR CLIENTS SAY
"I have found Carenet to be a world-class organization. The executive staff is forward-thinking, utilizing state-of-the art approaches to solve partner problems."

Paul Turner
Vice President
WebMD Health Services
WHAT OUR CLIENTS SAY
"Having toured Carenet and participated in multiple calibrations, I am consistently impressed with the culture of quality and the 'wow' factor that they bring to the table for my clients' members."

Rex Wallace
Principal
Rex Wallace Consulting, LLC
WHAT OUR CLIENTS SAY
"Our partnership with Carenet is vital to providing our members with exceptional customer service and guidance. We trust them completely to interact with our members as a seamless extension of our organization and culture."

Kevin Hesselton
Senior Director, Member Strategy & Engagement
CVS Health
WHAT OUR CLIENTS SAY
"Carenet has been a great business partner … they are integral members of our care team and play a vital role in the delivery of our patient experience."
Vice President of Patient Experience
Multi-state healthcare system
WHAT OUR CLIENTS SAY
"Carenet is professional, responsive and invested in our company's success."
Senior executive of a prominent Medicare Advantage plan
WHAT OUR CLIENTS SAY
"When I think about our key partners, Carenet is at the top of my list. They're flexible, positive and relentlessly focused on performance."
CEO of a large nonprofit Medicare Advantage health plan
WHAT OUR CLIENTS SAY
"Carenet is best-in-class when it comes to Medicare member engagement."
Senior Vice President
Medicare Advantage Part C, D plan
Trending in the Resource Center
Closing HEDIS®-related care gaps for large numbers of health plan members and patients has long been a challenge for payers and other organizations concerned about value-based care and related quality and cost measures. Outreach has been expensive and cumbersome, and...
read more
Want a difference-making career? We should talk.
We're looking for the best and brightest.