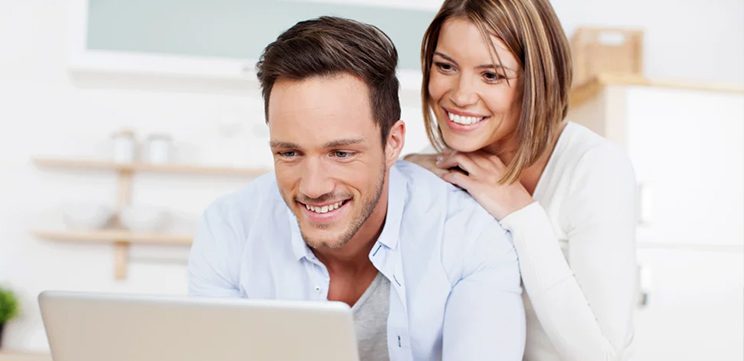 Patients Are Gravitating to New Players in the Healthcare Industry
There's a looming threat to the healthcare industry that needs to be addressed. Offering lower prices and quick care options, retail clinics and non-traditional healthcare players are hard for healthcare consumers to resist. Now is the time to take matters into your own hands to ensure you continue to attract new patients and keep your market share.
Retail clinics and non-traditional healthcare players are playing to their strengths right now—low costs, brand recognition, and well-established operations and logistics. While it seems like they may have it all together, they're also facing quite a challenge at the moment—building trust with healthcare consumers. Despite having brand recognition and a loyal following, they lack empathy and trust, which are needed in healthcare.
How to Compete with Retail Clinics and Non-Traditional Healthcare Players
Let's be honest, your health system is not going to win when it comes to price, but there are other strategies you can utilize to retain your current patient population and attract new patients. For your health system to combat the onslaught of new entrants, you must ensure a seamless patient experience. Here are four strategies to improve your patient experience and beat out retail clinics.
Utilize an Online Scheduling Solution to Prioritize Convenience
Patients want the convenience and ability to schedule an appointment at your healthcare facility today. When you provide patients with the digital infrastructure to schedule appointments quickly and with multiple time slots, you can be much more competitive.
Your health system can create this type of experience by utilizing an online patient scheduling solution. Consider also providing contactless check-in and payment or virtual waiting rooms to further improve your patient experience and minimize the amount of time patients must spend in your office.
In addition, an online scheduling solution allows you to triage patients before they arrive based on their self-reported symptoms. Even more, your health system can direct them to the best venue of care based on their symptoms.
For example, if a patient specifies that they are having trouble breathing as one of their symptoms, you can alert the patient to seek their closest emergency department rather than scheduling an appointment with their physician.
Provide Personalized Patient Communications
Personalized patient care can set you apart from retail clinics and non-traditional healthcare players. Patients are accustomed to receiving personalized information and recommendations in their daily routines. Your health system can create personalized patient communications by tailoring your messaging to their profile data—including demographic information, medical history, and patient preference. Even more, you can use non-patient-specific details such as appointment type, location, cost, and more either independently or in conjunction with patient information to customize content, communication channels, cadence, and context.
For example, Netflix provides customized suggestions on what to watch based on your individual interests, and fitness wearables provide physical activity recommendations based on tracked lifestyle habits. Patients expect this same type of personalized communications from their providers.
Create an Efficient Referral Management Process
Retail clinics may shine in episodic care but tend to fall short when considering the entire patient journey. Without access to a patient's full medical history or the ready ability to speak with referring physicians, retail clinics lose sight of the continuum of care and the patient's full spectrum of health.
For example, if a patient visits a retail clinic for flu-like symptoms and their flu and strep test come back negative, it's likely the physician will tell the patient to follow up with their primary care physician. In situations like this, the retail clinic adds another step in the patient's journey, which can become frustrating for the patient.
Your health system can create an efficient referral management process and retain patients by utilizing an online patient scheduling solution. By doing so, you ensure that patients are proactively escalated to their next step of care and engaged in managing their health. They'll know that they are seeing higher quality care than they would at a retail clinic. Even more, your staff doesn't have the burden of managing referrals, which means they have more time to complete other tasks.
Continue to Innovate to Deliver Higher Patient Satisfaction
Your health system should frequently map your patient journey to identify areas that you can reduce or remove friction. By doing so, you create an opportunity to become creative and offer a more innovative patient experience.
For example, healthcare consumers are drawn to retail clinicsbecause of their ability to provide care during non-working hours. To compete, consider offering early morning, late, or even virtual visits to accommodate today's busy healthcare consumers.
Reputation is everything, and the best way to keep patients loyal is by asking patients for feedback after their appointment. Consider sending patient surveys so your organization can know if patients are or are not pleased with their experience. Knowing this information will allow you to improve the areas that may be lacking and better understand what you are doing well.
Healthcare consumers have no patience for sub-optimal experiences. It's time for health systems to improve the patient experience to make the patient journey more consumer friendly. If you're unsure where to start, consider implementing one strategy, such as online scheduling.