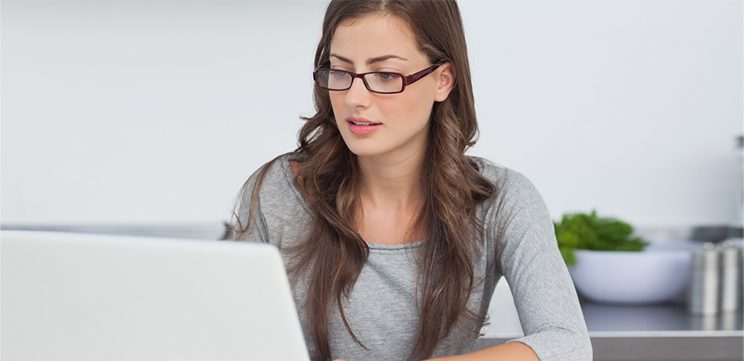 The COVID-19 pandemic changed how patients access healthcare communicate with their healthcare providers. The pandemic led to increased adoption of telehealth, remote patient monitoring, and connected care models—healthcare delivery models that use technology and digital tools to facilitate the management of patients' health.
In times of health crisis management like the COVID-19 pandemic, patient communication systems are a fundamental part of the connected care model.
As we experience another surge of COVID cases and head into the flu season, healthcare providers must implement the right technology to enhance patient care, improve communication, streamline operations, and adapt to the unique challenges presented by a public health crisis.

Benefits and Best Practices for Patient Communication Systems During a Public Health Emergency
The COVID-19 pandemic has made streamlining communication, reminders, and scheduling for vaccinations and appointments a top necessity for healthcare providers. Patient appointment and communication systems have many benefits for healthcare providers:
Streamline workflows
Reduce overhead and infrastructure costs
Improve resource allocation
Decrease patient no-shows
Increase patient volume
When implementing a patient appointment system, healthcare providers should be aware of the technical, operational, and regulatory challenges they may face. Ensuring HIPAA compliance and integration with existing EHRs and EMRs is key.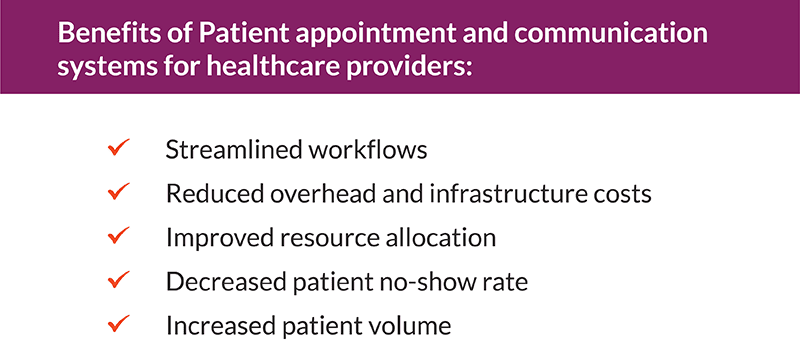 An effective patient appointment system should include a range of features that facilitate patient engagement and connected care:
Appointment scheduling and calendar integration
Streamlined patient registration
Automated appointment reminders
Waitlist management
Online cancellations and rescheduling
Multi-provider support
Reporting and analytics
Online payment processing
Telehealth integration
Carenet's Communication & Reminders solution helps keep patients informed, engaged, and safe during a health crisis like the COVID-19 pandemic, leading to better health outcomes.
Carenet's Patient Communication Systems Improve Crisis Management
Having effective patient appointment and communication systems in place is critical when a public health crisis strikes. Patient appointment and communication systems enable clear and timely information sharing with patients as well as remote monitoring of patients' conditions. This helps ensure that patients promptly receive the necessary care, medications, and mental health support. These systems also improve resource allocation and encourage adherence to public health guidelines, quarantine measures, and vaccination campaigns.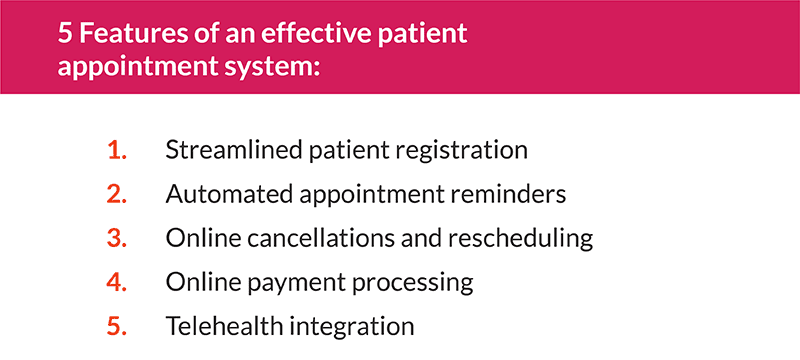 When the COVID-19 pandemic struck in early 2020, Carenet acted swiftly, implementing more than 20 COVID-19-related initiatives and programs over a 90-day period, including virtual clinics and nurse advice lines, pharmacy engagement and medication adherence programs, high-risk patient outreach, proactive appointment setting and telehealth portal assistance, and remote patient monitoring support.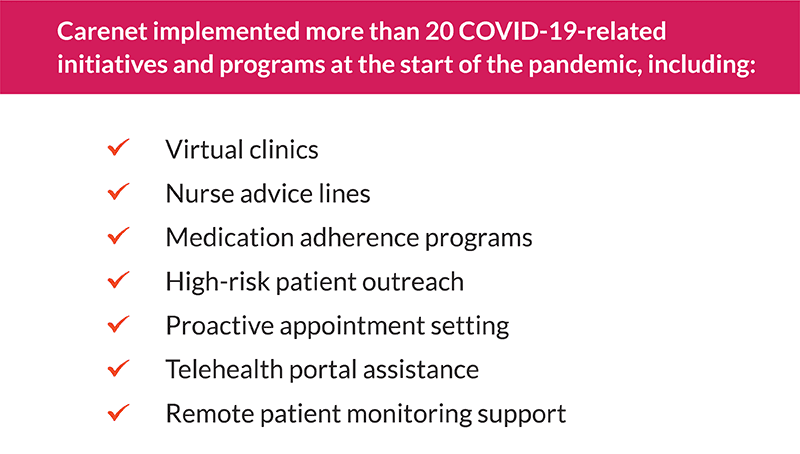 One west coast healthcare organization serving a large Medicare-aged population partnered with Carenet during the COVID-19 pandemic to stay in touch with patients and assess and address social determinants of health (SDOH).
Through its outreach campaign, Carenet connected 60% of the targeted patients to local foodbanks and provided one in five with COVID-19 information and services.
Carenet also educated patients on how to access telehealth resources including nurse advice lines and virtual physician consultations.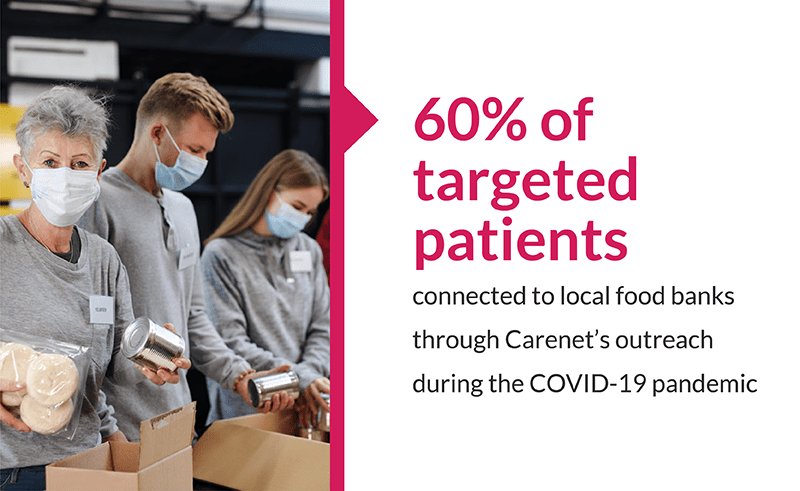 The Future of Health Crisis Patient Communication
Carenet's firsthand experiences and insights from the frontline of the COVID-19 pandemic and vaccination process taught us how to effectively leverage integrated communication tools to navigate a public health crisis. Our solutions were put to the test and relied on by healthcare organizations across the country to provide timely patient communication and engagement.
As we continue to navigate the "new normal" of COVID-19 variant surges, Carenet will continue to provide flexible and adaptable patient screening, vaccine and appointment scheduling, public education, and preventive healthcare outreach.
Download our Communications & Reminders data sheet for more information or contact us to learn more about implementing patient reminders for COVID-19 vaccines and testing.