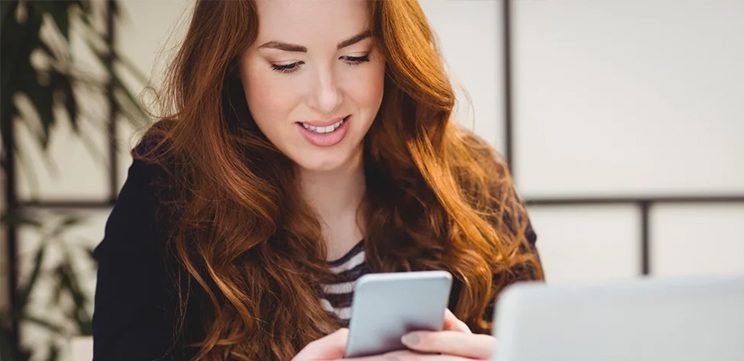 It's no secret that
medical call centers
do more than serve as an after-hours call center or overflow service for busy providers and office staff. The best
healthcare call centers
have both non-clinical and clinical agents who can answer patient questions quickly and easily, schedule appointments, make referrals, and communicate with patients in their preferred language. However, few healthcare organizations pursue the full range of
medical call center services
, failing to capture their highest value and elevate the personalized, human touch that can make for an excellent patient experience. Here are five lesser-known
medical call center services
and best practices that you can leverage to improve
patient engagement
and grow revenue.
1. PCP Recapture
Every day, patients visit your urgent care centers and emergency departments. One in four indicate that they don't have a primary care physician (PCP ). Yet, few health systems reach out to patients to make a PCP referral in a timely manner. Even more, according to a report from the Association of American Medical Colleges (AAMC) projects that the
United States will face a shortage of between 54,100 and 139,000 physicians by 2033.
With physicians retiring early or changing practices, patients are often unsure where to turn. Connecting patients with a PCP encourages healthy behaviors, improves patient satisfaction, and increases retention and utilization of health system resources.
BEST PRACTICE: Use a medical call center to follow up within a week (or less). Place an outbound call within 24 to 72 hours of a patient's visit to make a physician referral or to schedule an appointment.
2. Answer Patient Questions via an Open Enrollment Hotline
Partner with large employers in your area to help answer their employees' questions, find physicians to meet their needs, schedule screenings, and deepen relationships during their annual benefits enrollment. Employers will appreciate the support, and employees will appreciate the individualized attention.
BEST PRACTICE: Offer a live, 24/7, multilingual hotline where well-qualified, caring agents can answer questions and provide a personalized experience.
3. Answer Patient Questions following an Online Health Risk Assessment
Patient self-service and seeking answers online have become commonplace in the healthcare industry. But when patients take your online tests, quizzes, or health risk assessments to see if they're at risk for stroke, diabetes, or other conditions, what happens next? Some patients are hesitant to reach out, and your treatment teams rarely have extra time to follow up since they prioritize in-person care.
Healthcare call centers
have specialized clinical teams or agents who are nurses that are qualified to call patients, ask and answer questions, and recommend next steps. Use a
medical call center
to conduct outbound campaigns to thank patients for their time and make sure they get to the right provider. Some patients may simply need a referral to a health coach, while others may be at higher risk or have more acute needs that require a more immediate response.
BEST PRACTICE: Risk-stratify patients and prioritize outreach accordingly.
4. Patient Portal and Telehealth Assistance
Patient usage and familiarity with your health system's portal has always been important, but this past year, its significance skyrocketed. Patient portals are the gateway to scheduling, billing, test results, and telehealth services. Some systems now require patients to be portal users to take advantage of hybrid care. And if your organization introduces a new EHR, expect call volume to increase as offices are often flooded with calls when changing portals. Health systems want patients to work through their patient portal but don't always have sufficient support or resources to answer questions and troubleshoot issues. It's like offering a software service without a customer service team. As you increase your emphasis on your patient portal, you must also increase your support. Offer a
multilingual hotline
to walk patients through portal set-up, help them navigate through the system, and demonstrate its value as a patient communication tool. For one of our clients in 2020, our medical call center services team supported over 130,000 callers, which consisted of both patients and employees. 14% of the callers needed assistance with registration/activation of their portal, 22% of callers were experiencing login issues, and 13% were locked out of their portal accounts. Even more, 16% of these calls were for patients preparing for telehealth visits. For
telehealth calls,
our agents helped callers load the appropriate app onto their phones and walked them through the app process—ultimately preparing them for a successful virtual visit.
BEST PRACTICE: Follow up calls with an informational email and "how-to" video link for future reference.
5. Medical Call Centers can Support Health & Wellness Campaigns
When healthcare facilities closed and elective procedures were suspended last year, many patients canceled preventative appointments like mammograms, heart screenings, and more. It's time to reach out to your patients, express concern about their health, and remind them that your physicians and hospitals are back in service. Even more, you can share healthcare campaign information, sign patients up for classes or screenings, and promote additional services that help improve patients' overall health and well-being. Use a series of texts, emails,
and
phone calls to make sure patients know that you offer both telehealth and in-person appointments for services they may have missed.
Medical call centers
can help schedule patients either right into the EHR or by working directly with your office staff. Clients who have conducted outbound scheduling campaigns see as high as a 20% conversion rate of patients called to appointments booked.
BEST PRACTICE: Have an outbound call strategy, not just direct mail or ads, that targets at-risk patients and those who delayed preventative care appointments because of COVID-19.
Medical Call Centers Provide Broad Patient Support
Outsourcing one or more of these services to your
medical call center
can improve patient satisfaction and patient engagement while simultaneously helping to increase patient access and revenue. Visit our webpage to learn more about how our
Medical Call Center solutions
can help with
online patient scheduling,
referral management,
patient outreach
,
post-discharge follow-up
, and health and wellness campaigns.