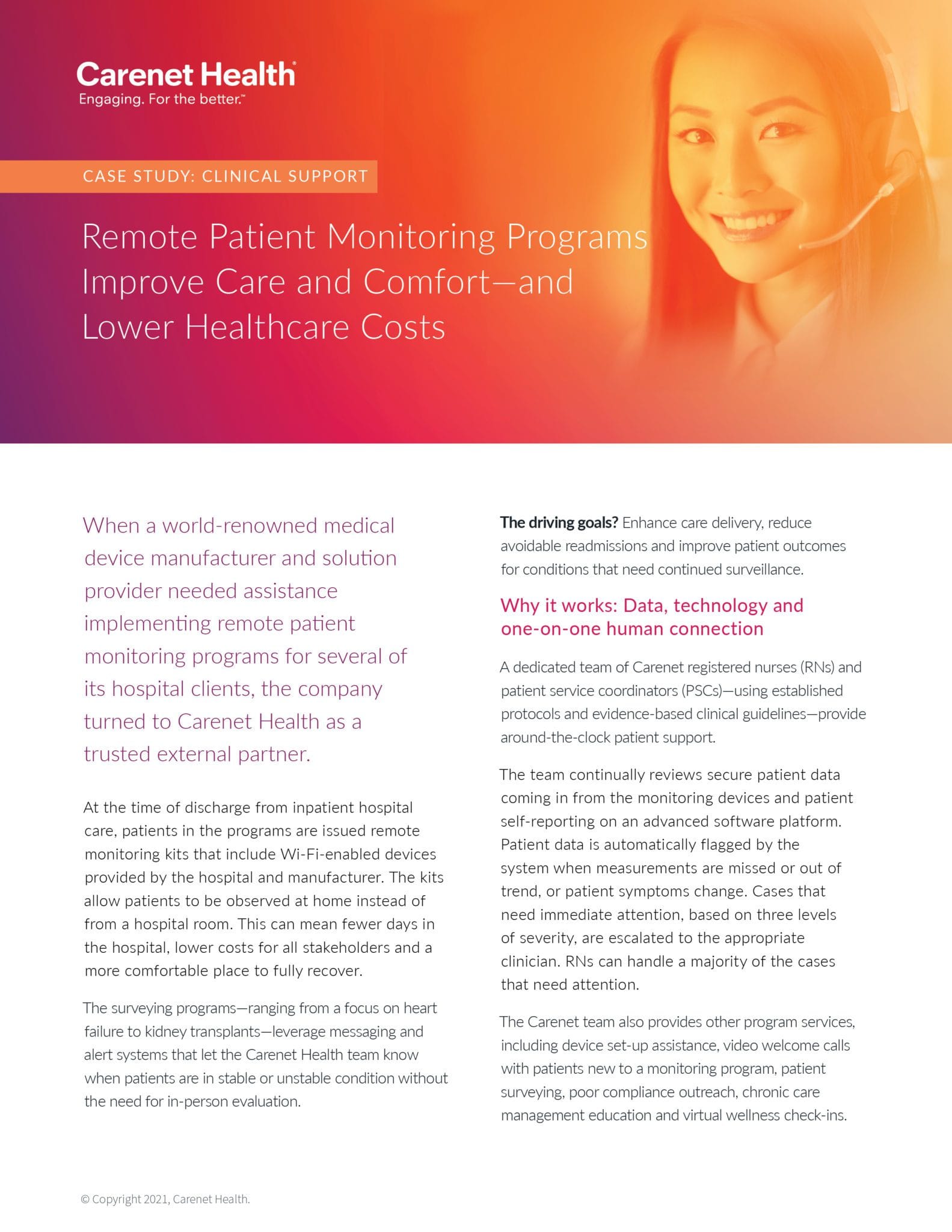 Get the details on this remote monitoring use case that features Carenet Health clinical services.
At the time of discharge from inpatient care, patients in several hospital-based programs—those dealing with conditions ranging from heart failure to diabetes to kidney transplants—still need ongoing care support. Each patient is issued monitoring device kits that allow vitals and symptoms to be observed remotely. This can mean fewer days in the hospital, lower costs for all stakeholders and a more comfortable place to fully recover.
Learn how Carenet nurse-based support teams provide the ongoing surveillance these patients need as a seamless extension of their traditional healthcare providers.