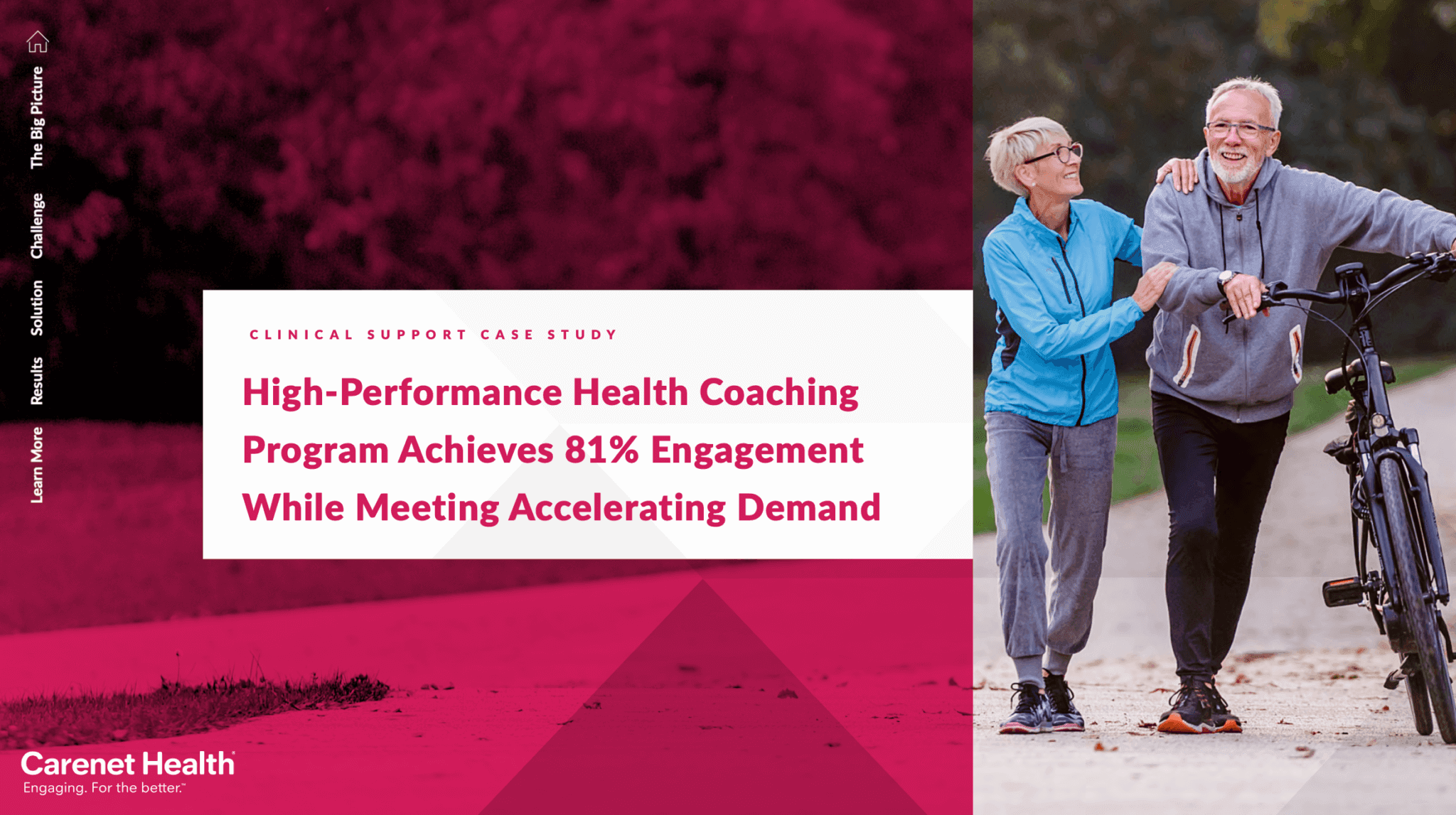 Read our case study to discover how one company partnered with Carenet to provide a team of certified health coaches that became a seamless extension of in-house resources.
A healthcare services company offering employee wellness coaching had a stellar in-house team of health coaches who were making a difference in thousands of lives.
But demand for their services quickly surpassed capacity when interest from new clients increased.
The company needed to scale its resources to meet the rapidly evolving need without losing the high-quality performance of the current team.
Learn how a partnership with Carenet Health led to a dynamic combination of internal and outsourced teams with engagement rates averaging 81% across all programs.