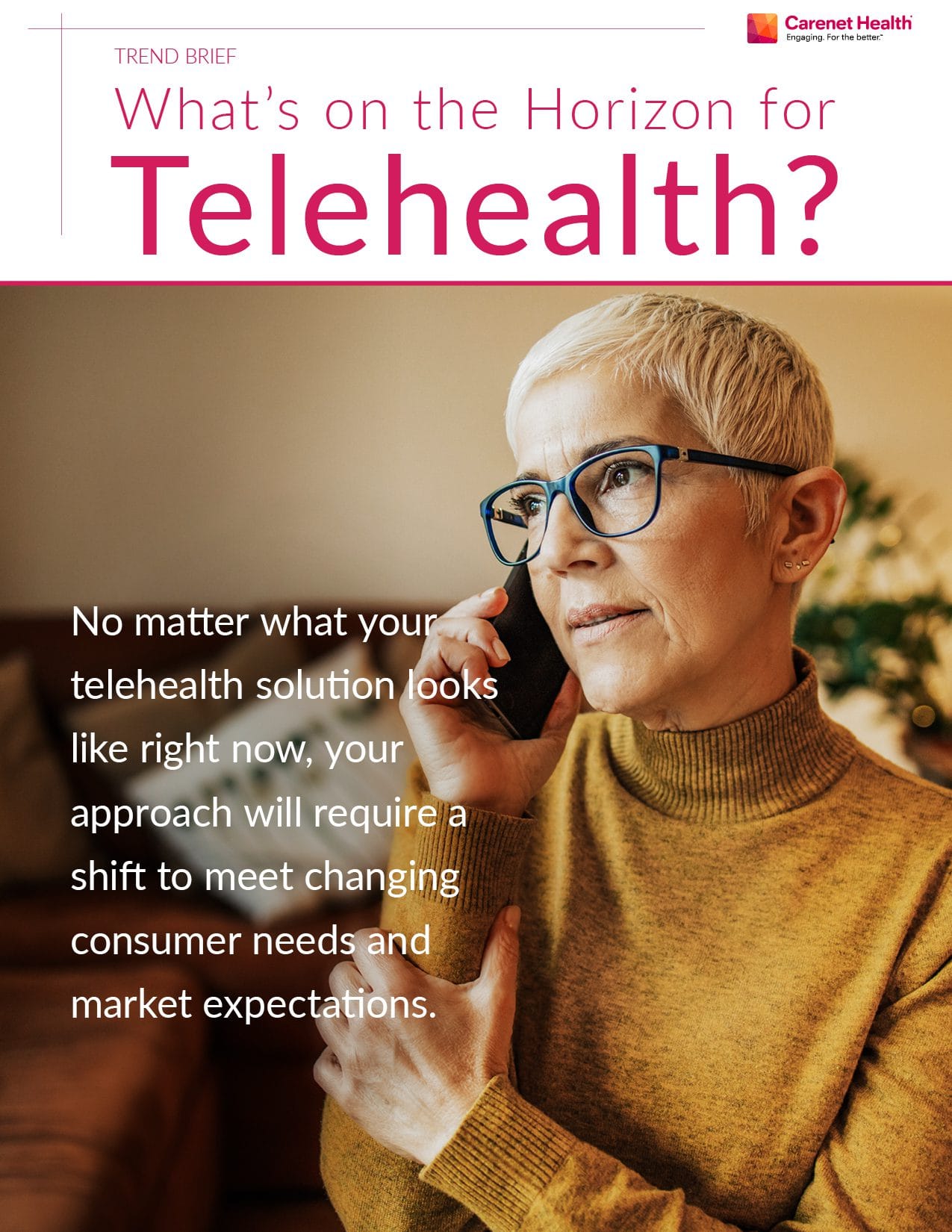 The COVID-19 pandemic made the quick adoption of telehealth a necessity. Acceptance by providers, payers and patients of varying demographics makes it a vital aspect of modern healthcare. But now that utilization has stabilized, what's next?
In this brief, we discuss:
>> What needs to change for virtual care to further evolve
>> How telehealth can truly deliver on its promises of lower costs, higher patient satisfaction and care access
>> Four trends everyone in healthcare should be watching closely
Simply complete the form below to start reading.
Complete the form below to download your Carenet Health content.
Thank you for your interest.