When health plans, health systems and other healthcare organizations partner with Carenet Health for their consumer engagement needs, they can count on a Client Success Team that's committed to best-in-class account management. Yet as Vikie Spulak, Carenet's chief client officer says, what that team ultimately delivers is so much more.
"Our client relationship managers absolutely serve as extensions of our clients' teams," Spulak said. "These are dedicated, seasoned and passionate leaders  who excel at understanding and solving for our clients' business needs. They know how to remove obstacles and align our work at Carenet to each client's business strategies. They are the liaisons who drive ongoing performance."
But just as vital, Spulak emphasizes, is the fact that Carenet client relationship managers  provide direct access to an ever-growing knowledge base that includes information on everything from consumer needs and expectations during a pandemic to an industry in transition.
A window into consumer insights
At Carenet Health, clinical and consumer engagement teams are on the frontlines of connecting with an organization's population on a scale and in ways often not duplicated within the client's internal environment.
Whether it's outreach that's influencing an individual to close important gaps in care, an intimate conversation about disease management or a nurse advice line call with a worried parent, client relationship managers have their fingers on the pulse of those daily interactions. And it means they can readily shed light on and articulate the voice of the consumer, specific to a client's audience.
"That discovered consumer knowledge is intel that's extremely valuable to our clients. Our managers bring what we're hearing from their members to life in ways that reports focused on metrics simply can't," Spulak said.
Diverse, cross-industry engagement view
Often working as consultants as much as account managers, Carenet's Client Success Team members also bring to the table details of what's working and what's not in healthcare engagement, from around the industry and nation.
Carenet's comprehensive view from supporting hundreds of health insurance companies and other health and wellness organizations empowers team members with a distinct exposure and understanding—and a responsibility to pass insights along to clients, Spulak noted. The diversity of the populations and regions Carenet serves leads to the continual gathering of learnings to share.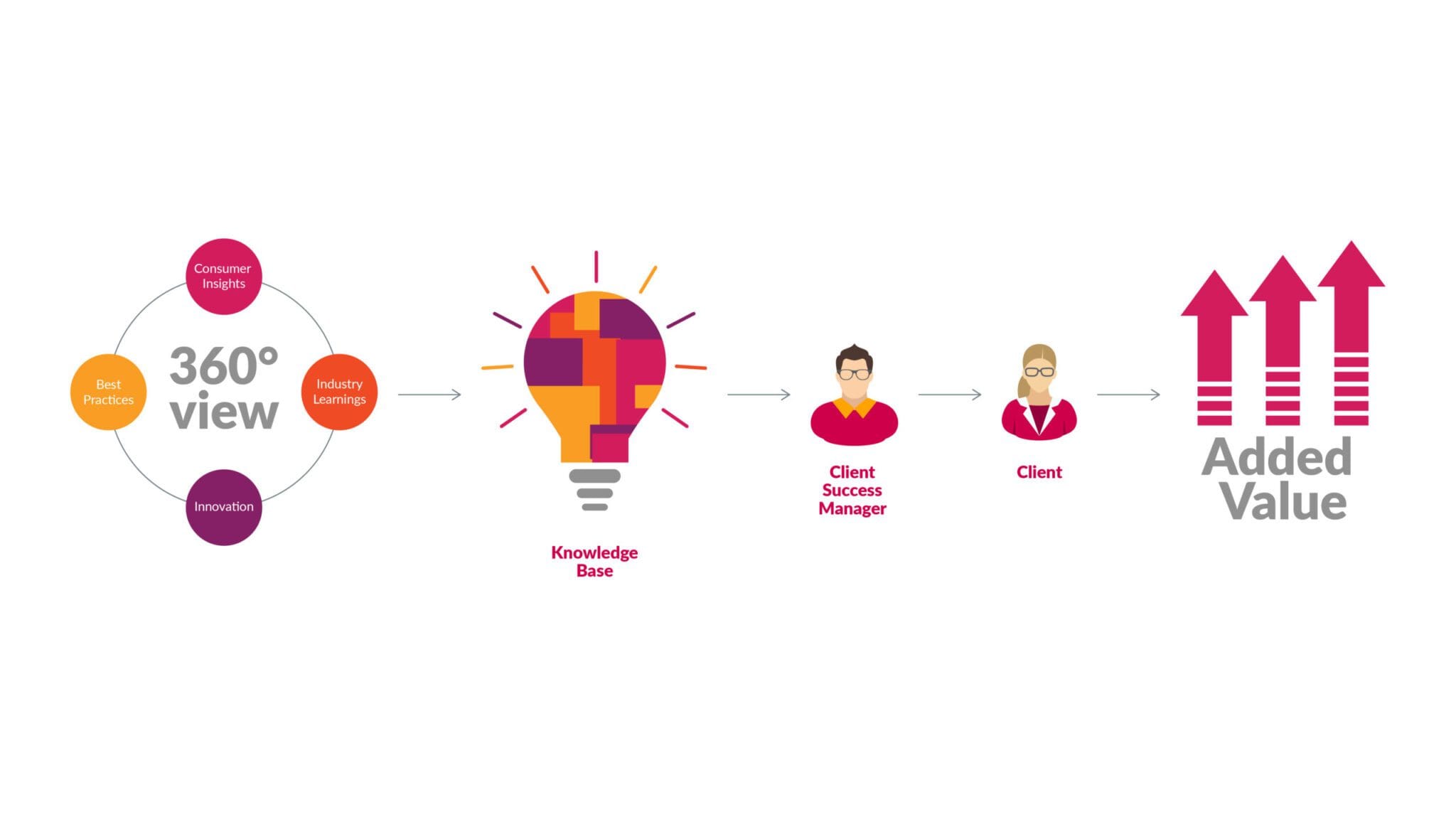 "Our clients are always interested in learning what we're hearing and seeing in other parts of the country, from other types of organizations … that's knowledge of new ideas and best practices they can't easily gain from anywhere else," Spulak said. "It's a 360-degree perspective of what's going on in the areas of healthcare engagement, clinical support, telehealth and health advocacy."
It doesn't hurt, Spulak added, that many of our client relationship managers have 15 to 20 years of personal experience in consumer engagement, too.
Where innovation meets value
Another important contribution the Client Success Team makes is this: Every day, team members oversee the testing of different engagement channels, new scripting and other variables to help clients optimize their efforts. That lab-type atmosphere powers so much of the value the team delivers to clients, Spulak said.
"I tell our clients to think of us an innovation center … a knowledge bank … to help you become more successful. It's a huge part of the toolbox we have to help our clients win and grow their business."
To learn how our teams can help your healthcare organization take patient engagement and health plan member engagement to the next level, contact us today.