There's been a lot of buzz lately about the need to increase and improve health plan member engagement. But before you improve it, you need to define exactly what it is you're working toward. So what does engagement truly mean? What does it look like in action? And how can you measure success?
The answers aren't as easy as they may seem. Different organizations define and measure engagement differently, and the term is often overused.
The Centers for Medicare & Medicaid Services (CMS), for instance, addresses patient and family engagement (PFE) vaguely as "proactive communication and partnered decision-making …  building a care relationship that is based on trust and inclusion of individual values and beliefs."
The Agency for Healthcare Research and Quality (AHRQ) focuses on engagement as a way to prevent medical errors, i.e., to "encourage patients' active involvement in their own care as a patient safety strategy."
In a Health Affairs policy brief, engagement is considered a broader concept that combines patient activation with interventions designed to promote positive patient behavior, such as obtaining preventive care or exercising regularly.
According to several Carenet Health engagement experts, when health plans talk about member engagement, it can encompass a wide range of ideas–everything from claims resolution and other customer service activities to various community or employer health initiatives and outreach.
Yet, it's important we all get on the same page—as a solid first step to implementing healthcare engagement successfully.

John Erwin, CEO of Carenet, says the executives he speaks with across the industry often focus on consumer outreach when they strategize about engagement. "There is a heightened emphasis on engagement as all of the ways an organization communicates with members and patients," he says. "For example, they may say, 'we touch each of our members 100 times per year,' and this number includes all the forms of outreach with members."
John says the elements that are often missing in that dialogue are: Did you really make a connection with a member? Did your outreach lead to them taking a specific action?
The other perspective also growing in significance is engagement as customer service and member support.
"Many health plans may look at engagement as purely contextual," says Steve Harstad, Chief Strategy Officer at Carenet. For instance, they might track:
Digital engagement: Did members log in, take action with an app, or return to a site or app?
Wellness engagement: Did members enroll in a program? How many program steps did they take? How many coach/RN calls did they complete?
Quality engagement: Which care gaps were closed? What was the level of patient adherence? What was the number of care management program enrollments?
The truth is that regardless of how health plans define engagement, members still feel they're not fully succeeding. According to research from J.D. Power, which studies consumer experience in a number of fields and recently surveyed nearly 35,000 members of 147 health plans throughout the U.S., insurers rank as the lowest of all industries in customer engagement.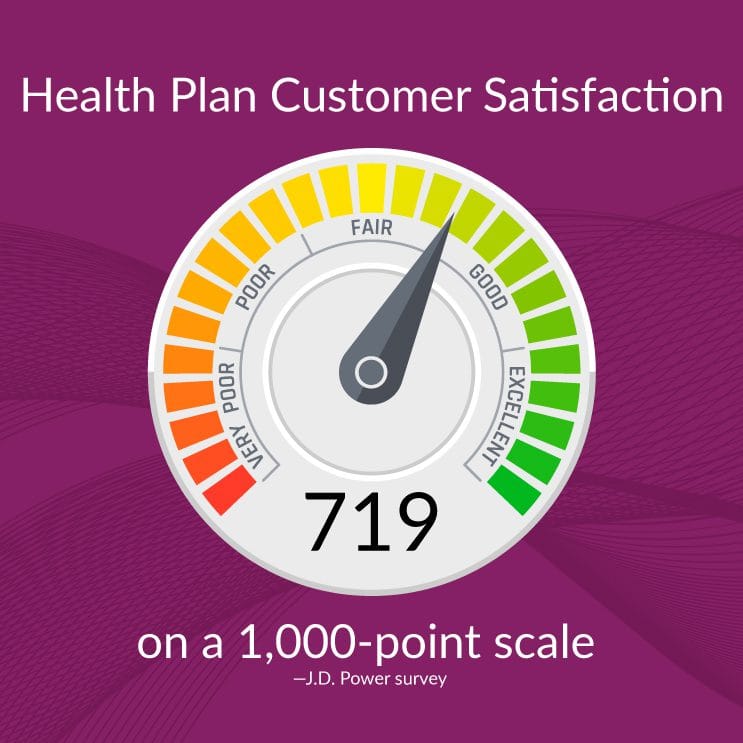 Overall, the J.D. Power findings showed that the majority of members (64%) did not feel that health plans acted in their best interest, always or even most of the time. And only one-quarter of members viewed their health plan as a trusted partner in their health and wellness.
What health plan engagement isn't
Sometimes it's easier to figure out what something is by understanding what it isn't. When we asked our leadership team to think about what member engagement should not be about, they provided some insights based on what they've seen in the marketplace.
"Engagement does not mean texting or emailing or web chat. Those are tactics that help you succeed in engagement, but engagement is much more than tactics," says Jim Caswell, Director of Business Development.
David Dreggors, Vice President of Business Development, agrees. "It's not simply reaching a member's phone or email inbox or leaving a message without actually interacting with the member," he says.
It also isn't about how being heavy-handed in asking members to take action or overwhelming them with unwanted contact. It's a delicate balance of touchpoints, encouragement and action.

Going beyond outreach to impacts
There's a clear thread here. Health plans must begin measuring more than merely outreach volume. They must measure whether a valuable and meaningful conversation happened, and whether the service or support they offered made a difference to the member in terms of helping them more easily achieve a successful health outcome.
Arianna Brazelton, Senior Client Relationship Manager, agrees with this perspective, saying, "Engagement is really all about driving members' utilization of the plan's benefit tools and services in ways that empower members to achieve better health."
What members want from insurers
Perhaps most important in informing an engagement definition, health plans need to take note of what their members say they want from insurers—and then deliver on those desires.
So, what do members want? Let's take a look.

A Verint research report, Experience Index: Health Insurance, also found that members considered factors like the value they were getting from their health plan (premium cost, level and thoroughness of coverage) as the most important factor of their overall satisfaction.
The second and third most important factors were the enrollment experience (number of plan choices and options, ease of enrollment) and the health plan's services (availability when needed, responsive to needs, ability to answer questions).
The level of member satisfaction is important for many reasons, but especially for becoming a trusted partner. Verint's research showed that satisfied members were also more likely to trust their health insurer.
Delivering customer-centric engagement requires a much different and more holistic approach than simply sending an email or responding to a web chat.

From buzzword to success in the real world
Targeted consumer outreach can help individuals make and keep appointments, including visits for vaccinations, preventative care and chronic disease management. And beyond that, targeted outreach should create a springboard to trust and connection.
Engagement done right will require a hard look at a health plan's brand promise and the specific populations served. A Medicare audience might require a different approach than a commercial audience. Medicaid might be different by state or region or between urban versus rural.
Yet there are some factors that tend to be universal—factors that health plans should consider incorporating into member engagement efforts. These include:
Leveraging consumer data to help guarantee that information is personal, relevant, and timely
Providing focused, conversational messaging to move consumers to action and demonstrate you truly care
Deploying a multi-channel, multi-touch strategy built on members' communication preferences that emphasizes awareness, education and scheduling convenience
Offering a single, simple point of contact (preferably on-demand, 24/7) to make it easy for members to gain access to information and answers
Providing cost-savings and incentive programs that educate members on what their benefits are and help them use those benefits to ensure they get the most from their plan.
Taking payer member engagement to the next level
The definition of health plan member engagement may be fluid, but one factor won't likely change: Success requires helping members take their next-best step to health and wellness, looking beyond conventional connection metrics, and communicating with members on a deeper, more personal level—both when they contact you, and when you contact them.
Perhaps health plan member engagement, while multi-layered, actually comes down to a single point. As Lisa Policano, Director of Business Solutions at Carenet, says, "Sometimes, engagement can just mean doing everything in your power to build really strong relationships that result in empowered, action-taking, satisfied members."
Ready to continue the discussion with our experts? Contact us today.