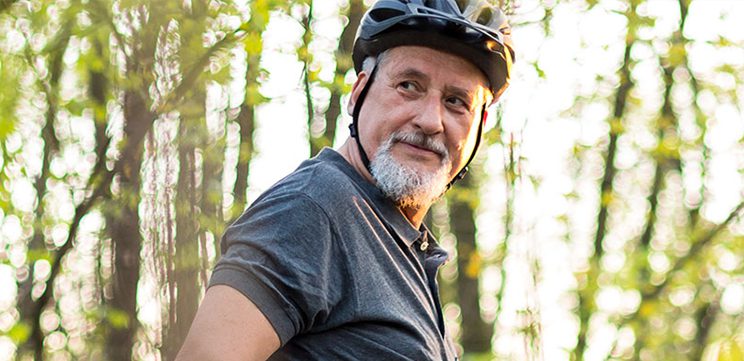 June is Men's Health Month, an annual observance that encourages men and their families to prioritize health and healthy habits while raising awareness about men's health. Men in the United States face significant health challenges, with higher mortality rates compared to women in leading causes of death such as heart disease, cancer, and unintentional injuries, according to the Centers for Disease Control and Prevention.
Additionally, men often experience a higher burden of disease, including a propensity for various illnesses like aortic aneurysms, emphysema, gout, kidney stones, and more. Unfortunately, male patients are often disengaged when it comes to their health. However, Men's Health Month provides a platform to help men make positive behavior changes. In this article, we will discuss three patient engagement strategies that healthcare providers can employ to effectively engage men in their health and well-being.
Develop Multi-Channel Outreach Campaigns:
To foster male patient engagement, it is crucial to educate them about the significance of actively participating in their healthcare. Implementing multi-channel patient outreach that focuses on preventive care and health awareness can be highly effective. One strategy is to send informative self-care tips and facts via text messages and/or email. For instance, you can include information on the benefits of physical activity, stress reduction techniques, or even allow patients to self-register for upcoming classes and events via text or email. Another effective approach is to create a monthly newsletter tailored specifically for male patients, which can be distributed via email, containing valuable health information and insights.
Utilize appointment reminders as an opportunity to encourage male patients to prioritize regular checkups, screening tests, and immunizations. Emphasize how certain diseases and conditions may not display noticeable symptoms, highlighting the importance of early detection through regular checkups. Creating social media posts that educate your followers about men's health statistics can also be an effective way to raise awareness. For instance, you can share a post stating, "Did you know that men in the United States die on average five years earlier than women? June is Men's Health Awareness Month. Now is the perfect time to schedule your annual wellness visit or remind the men in your life to do so."
By leveraging our patient outreach solution, you can customize communications to optimize patient engagement, delivering the right message at the right time and through the right channel to drive higher conversions and encourage adherence to treatment plans. (link to solution one pager?)
Promote Educational Offerings and Classes:
Most healthcare organizations offer patient or member education programs addressing various health issues relevant to male patients, such as testicular and prostate cancer, cardiovascular disease, skin cancer, lung cancer, diabetes, gout, and more. However, the challenge lies in ensuring male attendance for these programs. Tailoring outreach for classes and events based on male patients' interests can significantly improve participation rates.
Consider incorporating popular sporting events like March Madness, the Super Bowl, the World Series, or the World Cup into your promotional efforts to better engage men beyond the month of June. For example, host a sports-themed tournament where men can form teams and compete against each other. This not only provides an enjoyable experience but also serves as an opportunity to educate and encourage men to maintain an active lifestyle.
To further maximize attendance of your classes and events, consider offering virtual or hybrid programs. In fact, Optum's study "How Gender and Work Site Impact Employee Engagement" found that when asked about what prevents you from taking steps to lead a healthier life, 50% of men cited work demands as a limiting factor.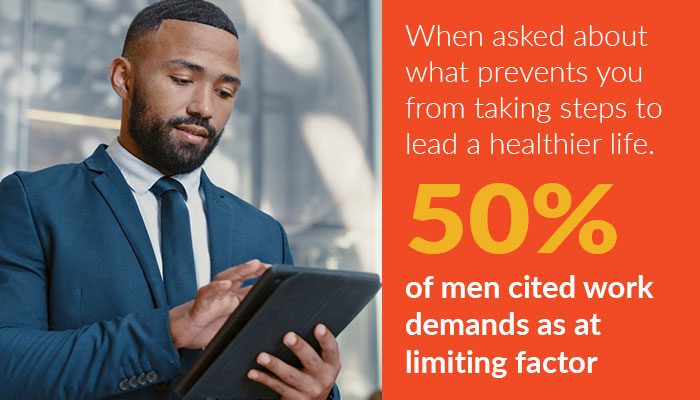 Offering virtual or hybrid options allows men to participate in educational programs without the constraints of time and location. Our Health & Wellness Campaigns can assist you in ensuring that your patients attend appointments and receive necessary care, including preventive screenings, wellness visits, vaccines, and disease-specific and general education.
Make Scheduling An Appointment Easy
Since men are less engaged in their care than women, you need to ensure it's easy for men to find the right physician and the right venue of care at the right time. Utilize an online scheduling solution that allows male patients to schedule their appointments online at their convenience. With busy schedules and a lack of patient engagement, online scheduling makes it easy for men to convert at the time of intent.
Start by incorporating third-party validation and reviews into your campaigns. By highlighting your hospital's successes, you can help men engender confidence and feel more at ease with your system. Discuss success rates, quality awards, and technology capabilities that relate to a procedure they may need.
According to a government survey, 28% of men in the U.S. do not have a primary care physician. Knowing this, you should ask your male patients that enter your facility if they have a PCP or not. If they don't, take the time to follow up via email, text, or phone call and gain their commitment to a broader range of care within your health system.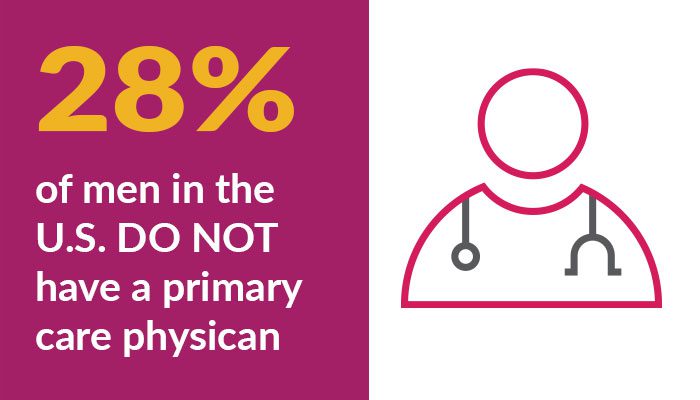 Don't forget to utilize online scheduling for virtual appointments too. Offering the convenience of a virtual visit can ensure that your male patients have every opportunity to schedule an appointment, no matter their schedule.
However, you must utilize virtual visits for the correct appointment type, such as general health, follow-up visits, and sharing testing results. If your male patients prefer a mix of in person and virtual visits, set up a hybrid care appointment schedule.
Our patient self-scheduling solutions offers robust physician search capabilities, including the ability to search by location, appointment type, insurance accepted, appointment date or time range, as well as toggle between list and map view to see where providers are located visually.
Driving patient engagement in male patients is critical to their overall health. While Men's Health Awareness Month presents the opportunity to engage your male patients, improving men's health outcomes should be a priority throughout the year. To learn how your health organization can efficiently and effectively engage patients in their healthcare, download our Health Awareness Campaign Playbook.