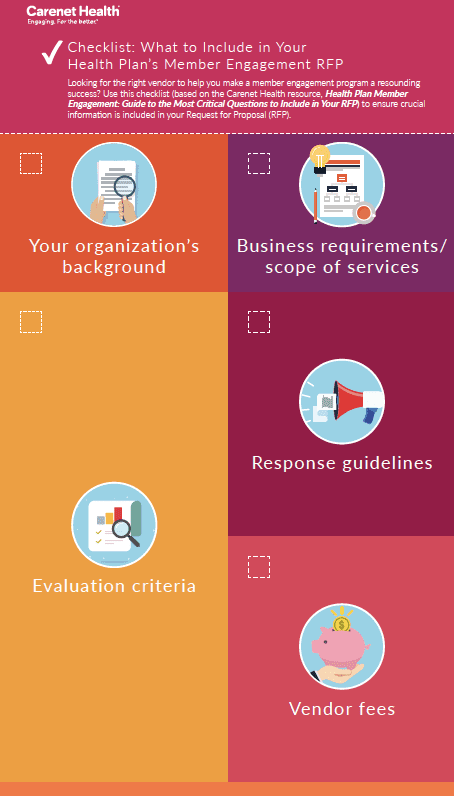 You've decided you need to craft a Request for Proposal (RFP) for a new member engagement program, but where do you start? Our interactive, at-a-glance checklist may be just what you need.
Pinpointing the right questions to ask in your health plan member engagement RFP will help your plan understand the range of options available in the market, easily compare the expertise and tools of responding vendors, and uncover any potential hazards or red flags.
Carenet Health has worked with hundreds of health plans and submitted thousands of RFPs in the areas of member engagement, clinical support, telehealth and advocacy solutions. Based on our experience, we've developed a quick checklist to help you get started. (Check out the interactive elements, too.)
NEED MORE INFORMATION?
For a more comprehensive guide to healthcare member engagement RFPs, with valuable tips and why certain questions really matter, visit this page.