SAN ANTONIO, Texas, October 01, 2018 — Carenet Healthcare Services, a leading provider of strategic engagement, virtual care, clinical activation, and care advocacy and navigation solutions, is pleased to announce Ken Pearson has joined its leadership team as vice president, workforce management.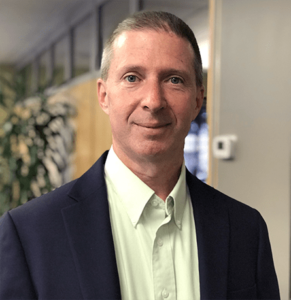 In his new role, Pearson is responsible for shaping the day-to-day processes and holistic future of Carenet's workforce planning. Specifically, he leads the evolution of the workforce team and platform by aligning them to business objectives, creating analysis and tools for improvement, and driving the company performance to goals.
Pearson has 29 years of domestic and international experience in workforce operations across numerous industries, including telecom, financial services, technology and retail.
Before joining Carenet, Pearson was the vice president of global workforce management at STARTEK, Inc., a customer engagement/business process outsourcing company. While there, he oversaw the organization's 135-person global workforce organization, managing forecasting and scheduling for over 15,000 agents.
Pearson earned a Bachelor of Business Administration from Old Dominion University.
"I am confident Ken's deep global experience providing leadership for large-scale workforce teams will help Carenet achieve new levels of operational excellence and growth," said Carenet President Mick Mazour. "He has already made a positive impact on his team, and we look forward to his continued success with us."
Pearson added that one of the reasons he chose to join Carenet was that the organization's culture and values closely align with his own.
"I'm very excited to join such a dynamic healthcare-focused company. Being able to help support our employees, as well as our clients, through workforce management efforts based on people first, technology and automation is what motivates me each and every day," Pearson said.
About Carenet
For eight consecutive years, Inc. Magazine has named Carenet as one of America's fastest-growing private companies. Carenet actively engages and serves over 25 million healthcare consumers a year on behalf of health plans, providers, employers and others in the healthcare industry.
Through three award-winning solution areas—Strategic Engagement, 24×7 Clinical Support/Virtual Clinic, and Care Navigation and Advocacy—Carenet team members guide people to high-quality and cost-effective care, coach them to improved wellness, and educate them about their healthcare options and costs. For more information, visit www.carenethealthcare.com.
Media Contact
Skip Dampier
Carenet Healthcare Services
210-595-2016
sdampier@carenethealthcare.com
###