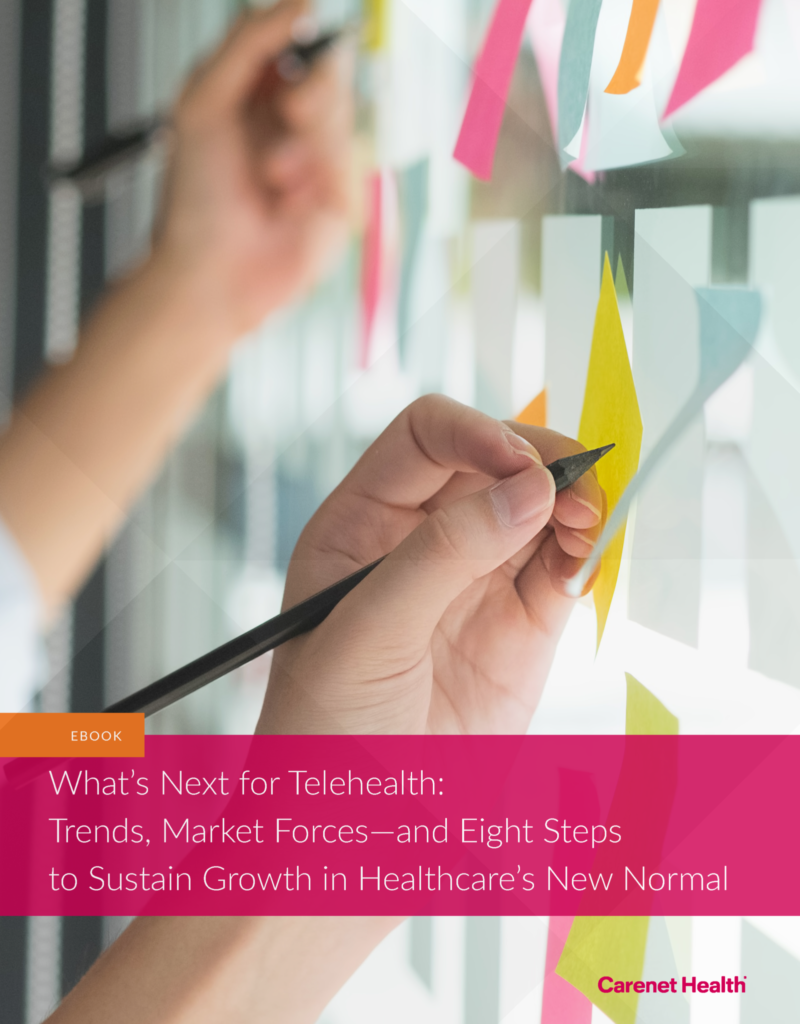 The COVID-19 pandemic vaulted telehealth into the healthcare mainstream. But now that telehealth is an integral part of the care landscape, the healthcare industry can't risk apathy.
Moving forward, payers, providers and their partners will still need to guide patients to the most appropriate and affordable care. Increasing the return on investment provided by telehealth will be necessary for virtual care to be the true game-changer it has the potential to be over the long term.
As we transition into the new normal in healthcare, we'll need to put significant work into understanding shifting consumer trends and expectations, adapting to critical market forces outside those that are pandemic-related and evaluating the patient experience for improvement.
For a deeper dive into what's next for telehealth and what actions will be needed, download Carenet Health's ebook, What's Next for Telehealth: Trends, Market Forces—and Eight Steps to Sustain Growth in Healthcare's New Normal, by filling out the form below.
Complete the form below to download your Carenet Health content.
Thank you for your interest. Together, we can make consumer engagement the ultimate difference-maker in healthcare.